The 12th edition of Clerkenwell Design Week returns. For three days between 23 to 25 May, designers, students and the public descend on Clerkenwell, one of the most stylish pockets of north London, to see what's new in the world of interior design this year. From cutting-edge lighting designs to the latest furniture and textiles, there was something for everyone.
As I alighted from the train carriage at Farringdon Station, I was greeted by the usual hustle and bustle of yet another typical Tuesday morning in Central London. I began my habitual 10-minute walk to the office with some certain anticipation of my first ever design week. As the sun shone upon the vibrant streets of Clerkenwell, London, CDW2023 unfolded as a captivating spectacle of innovation, creativity, and inspiration. This year's event showcased ground-breaking designs, interactive installations, and thought-provoking discussions, cementing its reputation as a premier design festival.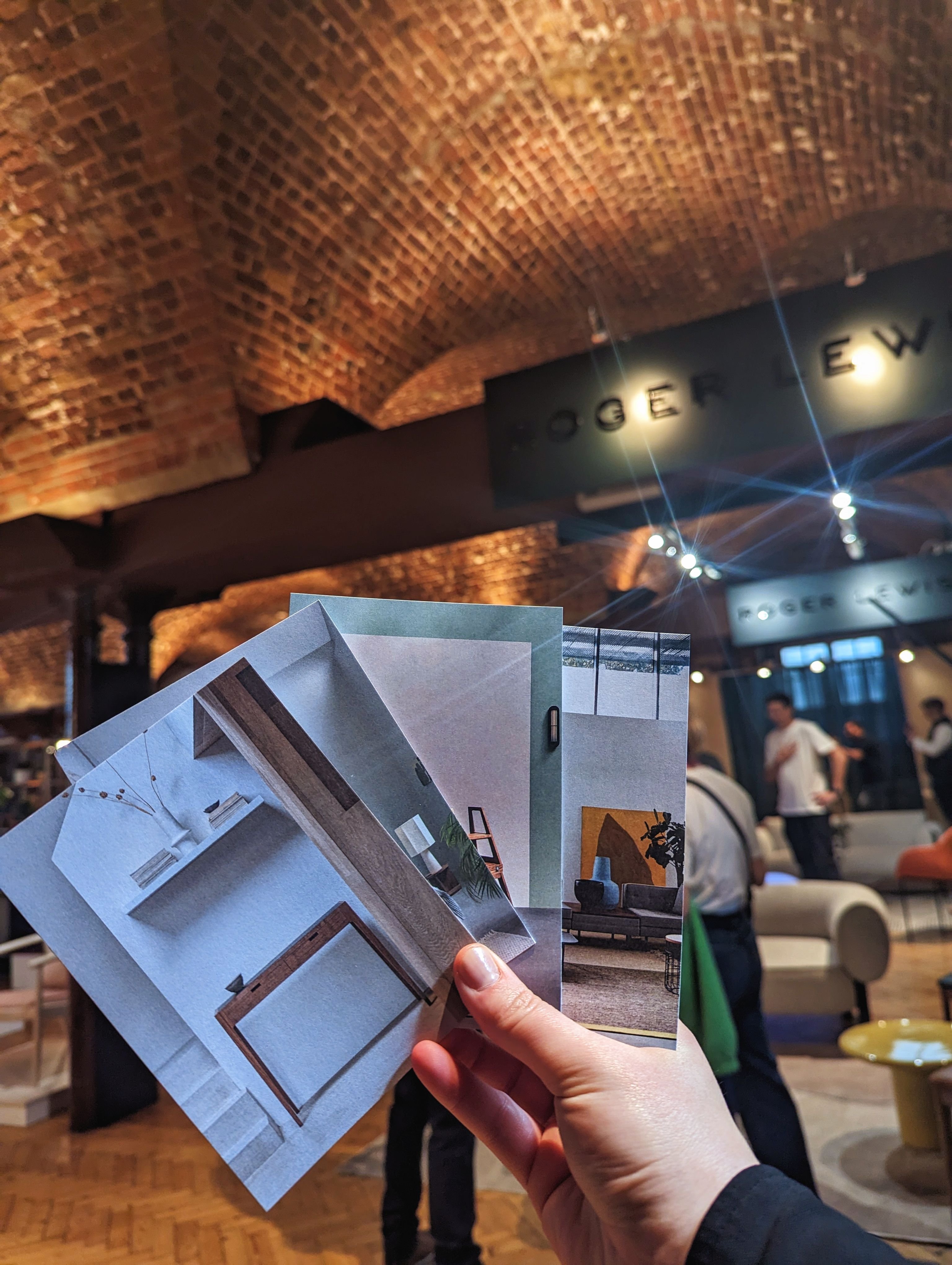 One of the highlights of CDW2023 was the diverse range of interactive installations scattered throughout the festival. These immersive experiences invited visitors to engage with the designs on a personal level. For me there were four key topics that were focused on this year:
1. Sustainable Sensibilities
We've seen that especially in recent years, sustainability has become a dominant theme in the design world, and CDW 2023 embraced this trend wholeheartedly. Numerous exhibitors showcased their commitment to eco-friendly design, offering ingenious solutions solutions for a greener future. The use of recycled materials, renewable energy sources, and eco-conscious production techniques were prominent across different collections. Notable displays included furniture crafted from upcycled materials, energy-efficient lighting systems, and innovative textile designs utilizing organic fibres. These sustainable design ideas reflect the industry's growing dedication to creating a harmonious balance between aesthetics and environmental responsibility.
2. Tech-Infused Innovations
The rapid advancement of technology continues to shape the design landscape, and CDW 2023 exhibited the latest breakthroughs in this realm. From smart home integration to interactive installations, technology played a pivotal role in transforming everyday objects into multifunctional marvels. Designers showcased intelligent furniture that adjusted to user preferences, home automation systems that seamlessly connected various devices, and augmented reality applications that merged the physical and virtual worlds. These tech-infused design ideas not only enhanced functionality but also provided a glimpse into the future of living spaces.
3. Biophilic Design
The connection between humans and nature has long been a source of inspiration in design, and CDW 2023 embraced the concept of biophilic design wholeheartedly. Exhibitors explored ways to incorporate natural elements into built environments, creating harmonious spaces that promote well-being and tranquillity. Living walls, indoor gardens, and sustainable materials derived from nature were prominently featured in various collections. The integration of greenery and natural light not only added aesthetic appeal but also improved air quality and fostered a sense of calm and serenity.
4. Artistic Fusion
CDW23 was a melting pot of artistic collaborations, where designers merged their expertise with artists to create visually stunning and thought-provoking installations. The fusion of disciplines resulted in a diverse range of design ideas that blurred the lines between art and functionality. Sculptural furniture pieces, light installations inspired by paintings, and experimental textile designs infused the event with a captivating artistic energy. These collaborations demonstrated the power of cross-disciplinary cooperation in pushing the boundaries of design and creating truly unique experiences.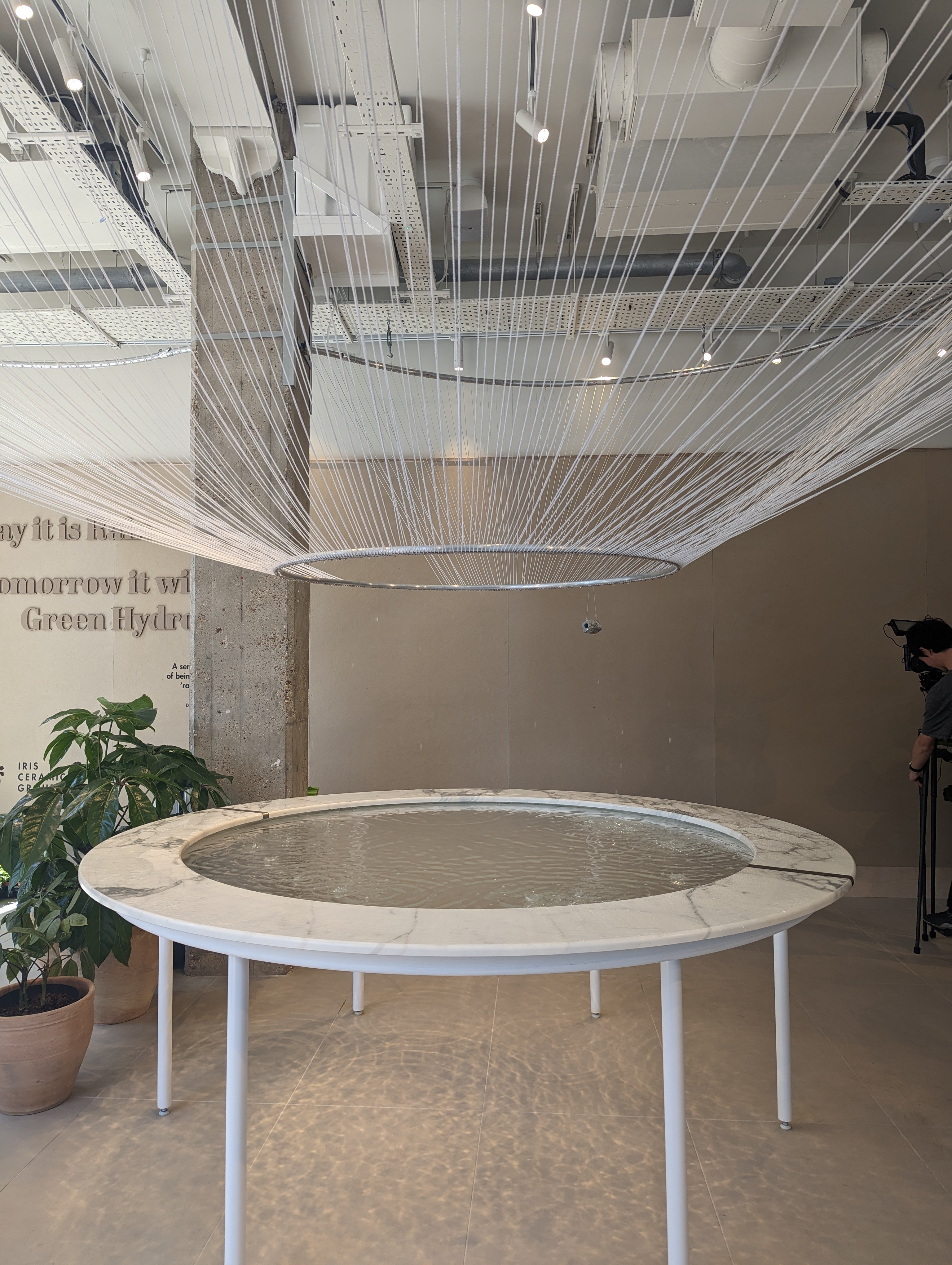 It also offered a platform for meaningful discussions and dialogue surrounding pressing issues in the design industry. A series of talks and panel discussions brought together industry leaders, designers and academics to share their insights and explore new ideas. Topics ranged from sustainability and circular design to the role of technology in shaping the future of design. These engaging discussions not only showcased the breadth of talent within the design community but also prompted attendees to think critically about the role of design in addressing societal challenges.
A significant aspect of the event is the spotlight it shines on emerging talent. The festival provided a platform for up-and-coming designers to showcase their work and connect with industry professionals. The "Platform" section showcased the work of young designers pushing the boundaries of creativity, blending traditional craftsmanship with innovative techniques. Visitors were captivated by the fresh perspectives and originality displayed by these rising stars, demonstrating that the future of design is in talented hands.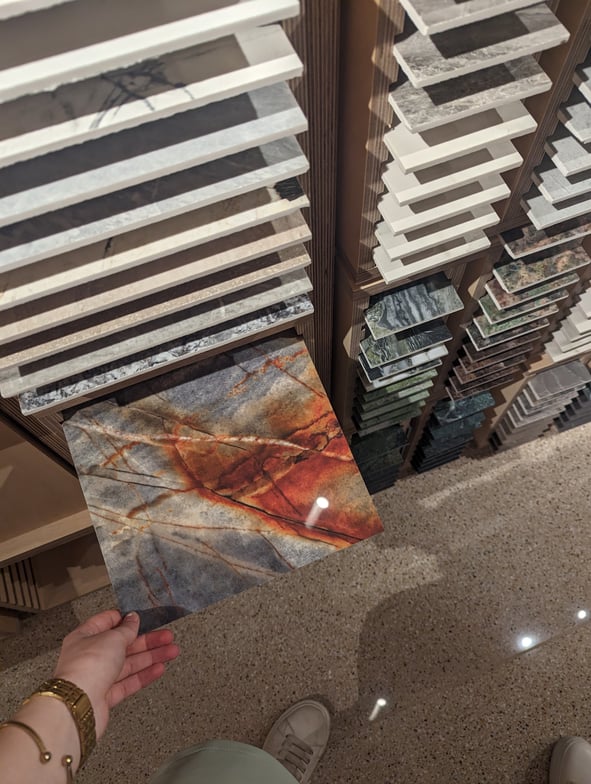 It also proved to me, to be an excellent opportunity for networking and forging new collaborations. The festival's vibrant atmosphere encouraged spontaneous interactions among attendees, fostering connections between designers, architects, manufacturers, and suppliers. The creative energy was palpable as professionals from various disciplines shared ideas, discussed potential partnerships, and celebrated the transformative power of design.
Overall, Clerkenwell Design Week 2023 was a resounding success, leaving attendees inspired and invigorated by the wealth of innovation and creativity on display. The festival showcased the latest trends, celebrated emerging designers, and fostered meaningful discussions on the future of design. CDW continues to solidify its position as a premier global design event, attracting enthusiasts from around the world who seek to witness the cutting-edge ideas that will shape our built environment in the years to come.
As the curtains closed on this year's event, anticipation for the next edition of Clerkenwell Design Week reached new heights, promising even more exciting revelations and discoveries in the world of design.
Check out our video as we take you round CDW with us!
Please get in touch or drop a comment down below as we love hearing your feedback on our blogs, let us know what topics you want to hear!
Article written by Adaani Denny.
Get in touch with us