In the age of digital transformation, client privacy and security is a top priority for many businesses. As data-driven organisations seek to take advantage of the latest advancements in technology, conscious design must be used to ensure that workspaces are secure and compliant with applicable regulations. In this blog, I will talk about where we find the importance of conscious design in the create of secure workspaces where client privacy is critical.
So, what is conscious design?
Conscious design is an approach to interior design that takes into account the principles of universal design. Rather than focusing solely on aesthetics, it emphasises functionality and privacy by creating spaces that are confidential providing that security to the clients. This can include features such as privacy screens, soundproofing meeting rooms and offices and room dividers. By considering the needs of all users when designing a workspace, conscious design ensures that everyone can work in a safe and comfortable environment and your clients feel secure when are in your building.
Creating a workspace which supports client privacy is no easy task. As any business knows, it is important to ensure that clients feel comfortable and secure in the environment they are working in. this means carefully considering the design of the space, and how conscious decisions can create an atmosphere of trust and tranquility.
When designing a workspace for client privacy, there are several things to consider. Firstly, it is essential to choose furniture which offers privacy for each individual user – such as desk dividers or cubicle walls – rather than open plan seating arrangements with minimal visual obstructions. Secondly, the layout should be conducive to private conversations taking place - for example, by ensuring that desks or meeting rooms are not located near areas with high foot traffic. Additionally, the use of soundproofing materials can help to keep conversations private and confidential.
During a latest project for CDPQ, client privacy was one of the most important aspects to consider. It was clear from the outset of this project that CDPQ had very specific needs about their clients. Due to the confidential nature of the service, they provide, privacy for their clients was a key aspect of the front-of-house design of their space.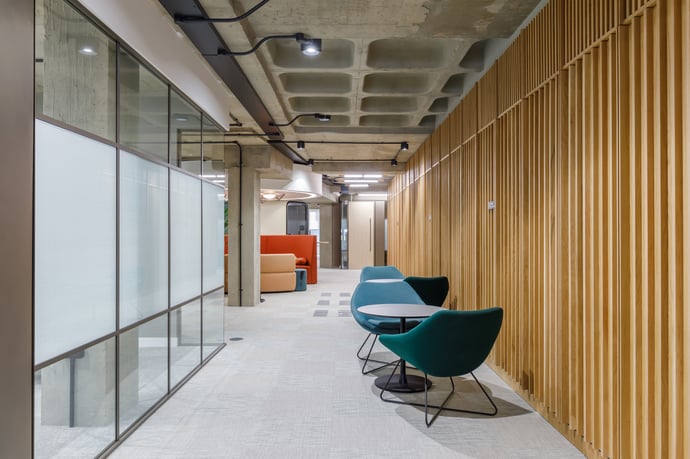 When designing a workspace for client privacy, it is also important to consider the visual elements of the space. Carefully chosen wall art or lighting fixtures can create a calming atmosphere which puts clients at ease. At the same time, by selecting colours and patterns which are not too distracting, you can ensure that conversations remain uninterrupted and undisturbed.
By being mindful of these considerations during the design process, businesses can ensure that their workspace is conducive to client privacy – fostering an environment of trust and confidentiality. This in turn will help businesses to build strong relationships with their clients and deliver more successful outcomes for everyone involved.
We ask about the benefits of the design tailored for client privacy, what are they?
Well having a conscious design offers several distinct advantages. It allows organisations to create workspaces that are aesthetically pleasing and functional while also ensuring compliance with applicable regulations. Additionally, conscious design also includes purchasing new furniture or having to install adaptive equipment for employees feel comfortable and can focus on their tasks without worrying about potential safety hazards or accessibility issues.
By taking into account universal design principles when designing a workspace, organisations can ensure that clients feel safe and protected while also protecting client's sensitive data from potential threats or breaches of security protocols.
Its all very well talking about the benefits but how can you implement this into your own workspace?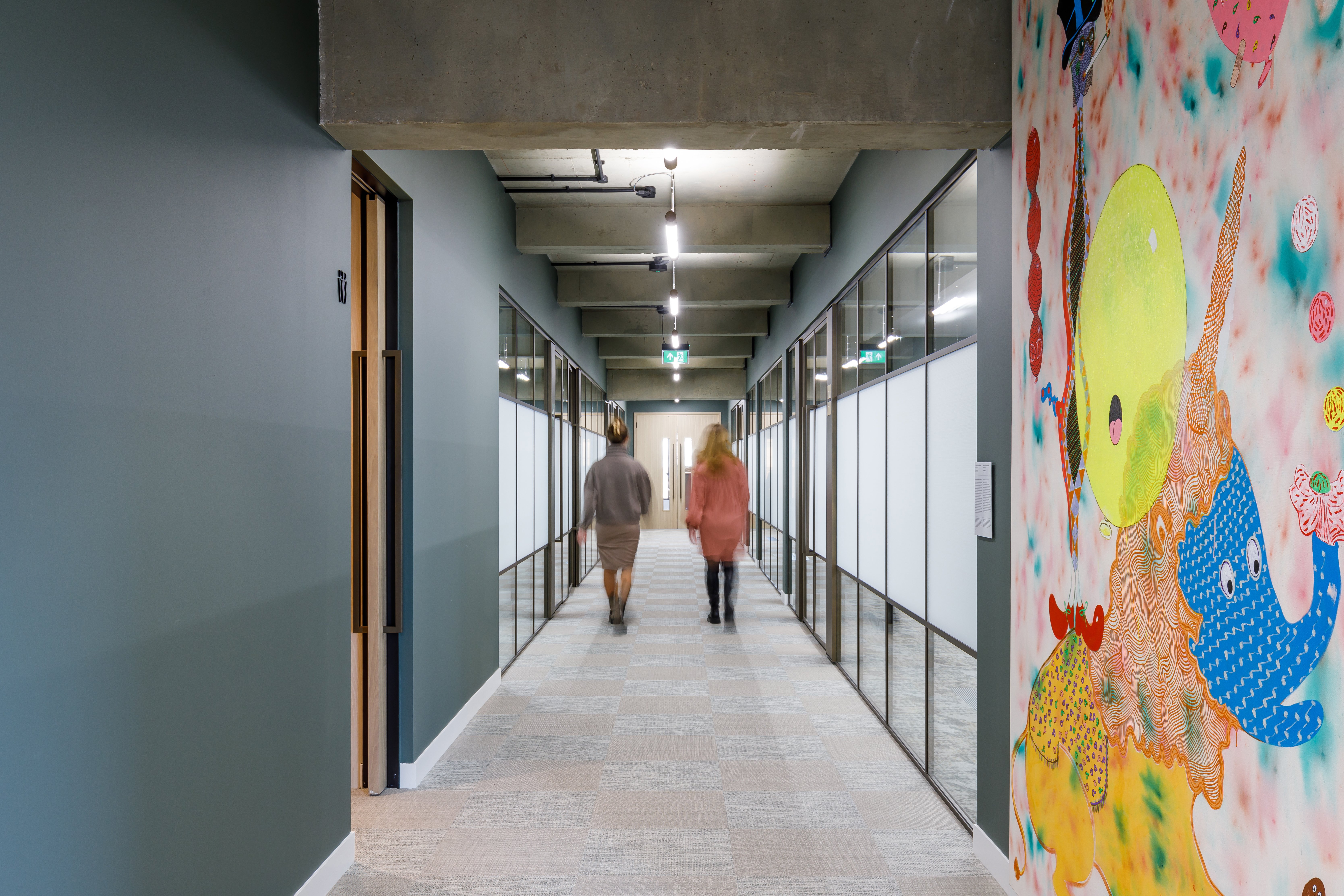 Its quite simple actually, start by conducting an analysis of your existing space and identify any areas that could benefit from an upgrade. You can also consult with experts in the field who specialise in universal design principles to ensure that all elements within the space meet current standards for privacy and confidentiality.
Contact us here and we'd be happy to answer any of your questions!
Get in touch with us