On Friday 10th June, Habit Action hosted an edition of our virtual speaker series, Tenant Talks. In this event, our guest speaker shared insights with the audience on how the metaverse is shaping the workplace of tomorrow.
Our guest speaker for this event was Nick Callaghan, Head of Industry, Entertainment at Meta, a big name in the tech industry with first hand experience of using the metaverse in a business connection.
For many, the Metaverse is a new concept and a term we've heard but perhaps not fully understood. In this event, Nick introduced the audience to the basics of what the Metaverse is and how it works before exploring how the Metaverse applies to the workplace and to businesses across different sectors.
What is the Metaverse?
The metaverse is a concept, a flexible container, an idea built by many creators.
And the term creators itself is one that spans individual artists to creative agencies to advertisers, companies, partners, developers and the industry at large.
It will enable a set of interconnected experiences that allow you to come together to work, create, play and explore with other people who aren't in the same physical space as you.
What elements of the Metaverse already exist today?
The mobile internet which shows us what's possible when we're not tied to a desk.
Augmented Reality which can provide and add layers of context, meaning and emotion to the physical environment around us, making our every day more immersive.
Virtual Reality that can unlock that feeling of being there even if we're worlds apart.
And of course, gaming platforms like Minecraft or Second Life or Roblox, which have proven that you can step into other worlds straight out of our imaginations.
How will the Metaverse feel different?
The metaverse will enable that sense of presence: that feeling that you're really there with another person or in another place where you can play, shop, work, create, and lots more.
It will have a sense of persistence or continuity: You'll be able to access the metaverse at any time and it will be a continuation of where you were before (there's no reboot) There will also be a continuity between experiences and spaces, so you can take things with you – like a piece of digital clothing or artwork – and there will be context within the spaces as well.
And it will be interoperable, meaning that you will be able to access the metaverse from many different devices in different levels of fidelity, from apps on phones and PCs, to immersive VR and AR devices. And you'll be able to travel seamlessly from one experience to another without having to exit and restart.
Given that elements of the metaverse are already at play, you can see how everyday technology is already adding value across different industries.
Live Shopping is encouraging virtual commerce.
Meta's Spark platform for creators is helping change 2D interactions into 3D experiences, like AR try-ons to boost purchasing or AR Ads to drive discoverability in new, engaging ways.
Ray-Ban Stories are allowing businesses to capture new marketing/storytelling perspectives and then to share that content to develop a new point of view.
Business messaging is allowing audiences to come together and connect with you companies during important moments.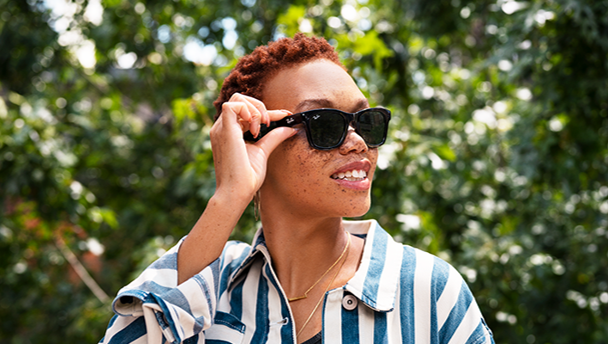 Where might this technology take us next?
Taking your Facebook or Instagram Shop and turning it into a virtual space in the metaverse for people to experience your products and brand just as they would physically in a shop.
Service-oriented businesses such as painters or broadband services—might be able to conduct home consultations in the metaverse using WhatsApp video calls for customer support.
Or possibly partnering with a creator on Facebook and hosting a live event in the metaverse to deepen engagement between your community and your brand.
Horizon Workrooms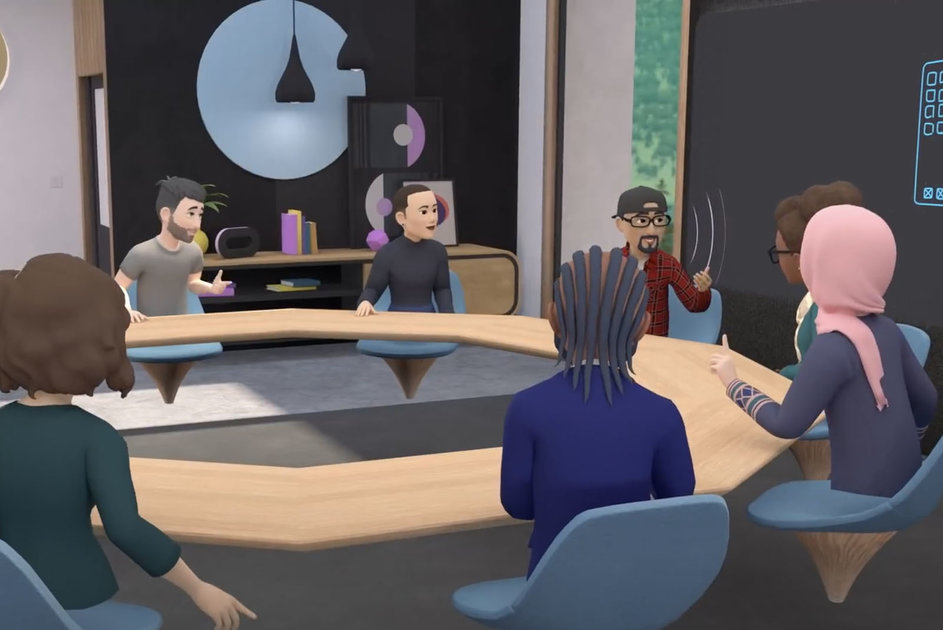 Virtual Reality is continually transforming the way people, teams and businesses get stuff done.
Meta believes VR should transport us to a place where we can achieve more. That means fewer barriers to connecting with others, and the freedom to work when, where and how we want. At Meta, they are paving the way for better work so people can get through their to-do lists without expensive hardware, crowded screens or cramped spaces holding you back.
Workrooms is a flagship collaboration experience that lets people come together to work in the same virtual room, regardless of physical distance. It works across both virtual reality and the web and is designed to improve your team's ability to collaborate, communicate, and connect remotely, through the power of VR — whether that's getting together to brainstorm or whiteboard an idea, work on a document, hear updates from your team, hang out and socialise, or simply have better conversations that flow more naturally.
There are a few core ways in which this is delivering a new kind of remote work environment:
Meeting in-person, from home – Transforming your home office into your new favourite meeting room, and your desk into a shared table where you can gather with your team.
Unleashing Productivity – With the Quest 2 and Oculus Remote Desktop app, you can use your computer to collaborate side by side with your team in VR.
Jump in or Dial in – Can't make it in VR? You can dial into a VR meeting through a video call from your laptop or desktop computer.
Get in touch with us