Workspace for inflight connection experts was an exciting scheme, including Cat A and Cat B fit out. From the initial design consultations and relocation assistance, we offered Aeromobile full support throughout their Crawley office fit out project.
Looking to work more efficiently in their space, we worked closely with Aeromobile on an evidence based design, helping them to save space, and thereby take a smaller workspace. This new space efficiency has allowed them to establish real estate savings without the workspace feeling cramped. The new Crawley office fit out also allows for growth of the team and will continue to serve Aeromobile's workspace needs for years to come.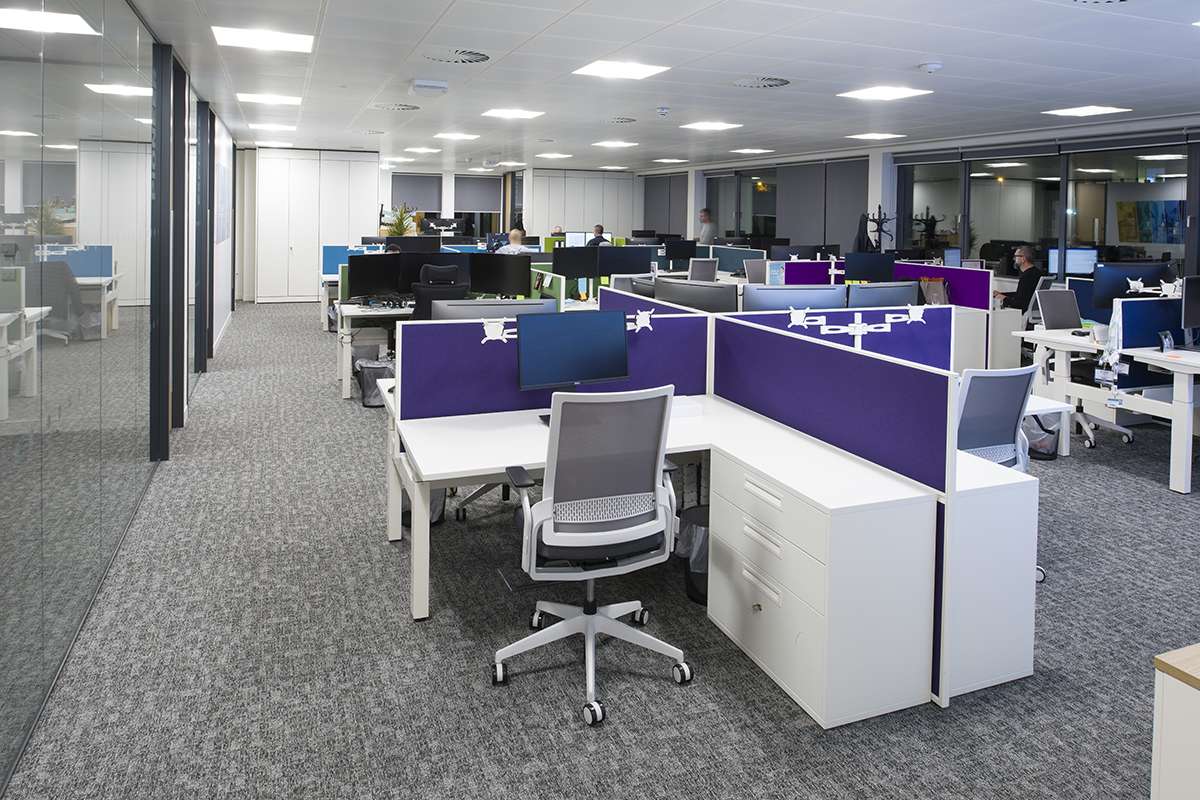 The project also involved some technical aspects, which our team enjoyed working on. We also renovated the M&E services, and ensured the technical aspects of the project met with their high expectations.
A full furniture package as well as interior design features make this Crawley workspace a great place to work, helping them to attract and retain talented individuals.
this project?