This Cambridge office fit out project is perfectly suited to the daily needs of Marks & Clerk.
A flexible workspace design for international law firm, incorporating their unique working styles and connecting traditional working practises with the up to date requirements of the firm. From individual cellular offices to up-to-the-minute meeting spaces, this Cambridge workspace is perfectly balanced to the tasks performed by the lawyers and their team. This project was also delivered ahead of schedule.
Cambridge

8,719 sq ft

13 weeks
Marks & Clerk are an international law firm. Habit Action were contracted by Marks & Clerk to complete their Cambridge office fit out project. From the initial design meetings, through to strip out of the old space and fit out of the new, the team worked hard to complete this project to it's high standard.
We collaborated closely on the design scheme to ensure everything was encapsulated in their new Cambridge workspace. The design was tailored to their unique operating patterns. For example the professional lawyers had their own individual offices, but we also created impressive meeting spaces for client and team meetings.
The scope of works for this Cambridge office fit out project included everything from initial design and research, through to strip out. Once the space was ready to work in, we installed new power and data, lighting and HVAC, as well as partition walls to divide the space up more efficiently. The project also included new flooring, redecoration, wall graphics as well as furniture manufacture and installation. We delivered the project in a phased approach, meaning the client could continue working in their building.
Included in the design was a tea point space as well as ample storage, making for a more employee-friendly workspace.
Needless to say, the client is delighted with the end result and the new workspace has resulted in more efficient working practises.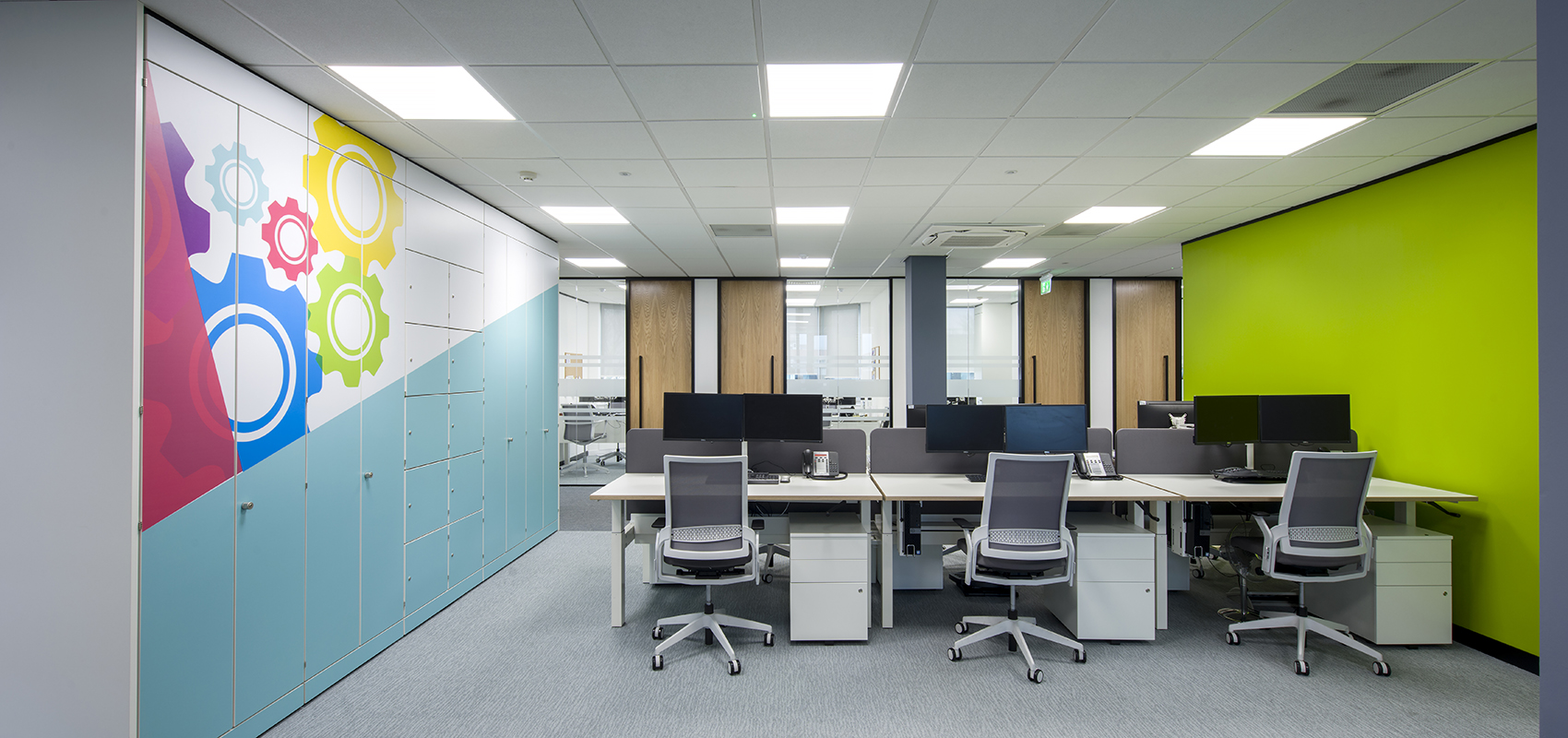 this project?