How do you convert an abandoned Post Office depot into an awesome workspace?
That was the task facing Habit Action when we were approached by Penstripe the experts in producing planners, diaries and books. The company understands what it takes to create high quality products that fuse beauty and functionality and they had high hopes for their new headquarters. Sounds simple enough, but when we first saw Adwalton House in Morely, Yorkshire, the building was empty, rundown and came with two large, partially submerged safes. This was going to need some creative thinking.
Morley, Yorkshire

5,825 sq ft

18 weeks
Before Habit Action started work on the design, our boffins analysed the activity patterns and wellbeing of Penstripe's procedures and staff. We then went away to crunch the numbers and planned how to maximise the potential of the new premises to reflect Penstripe's day-to-day work.
The general feel of the new offices needed to be light and airy, modern, corporate, open plan, agile and had to reflect Penstripe's unique and distinctive branding.
By collaborating closely with Penstripe during the design process, we developed a fantastic working relationship, with everyone focused on the goal of providing a space to be proud of.
High focus individual working:
34%
of activity, but designated only 13% of office space
Key features of the new office included:
Mezzanine floor
An unmanned reception space with waiting area
Main office for 24 people with a quiet space and break-out area
Large meeting room, training room for 30 staff and small meeting rooms
Executive office for the CEO and directors with an executive bathroom
Canteen and eating area
Warehouse space with WCs and a tea point
"Penstripe's branding is strong, bold, linear, colourful, identifiable and this is relfected through every design aspect of the building; from the entrance doors all the way through to the style of the toilet holders."
• • •
Kirsty Oldbury, Designer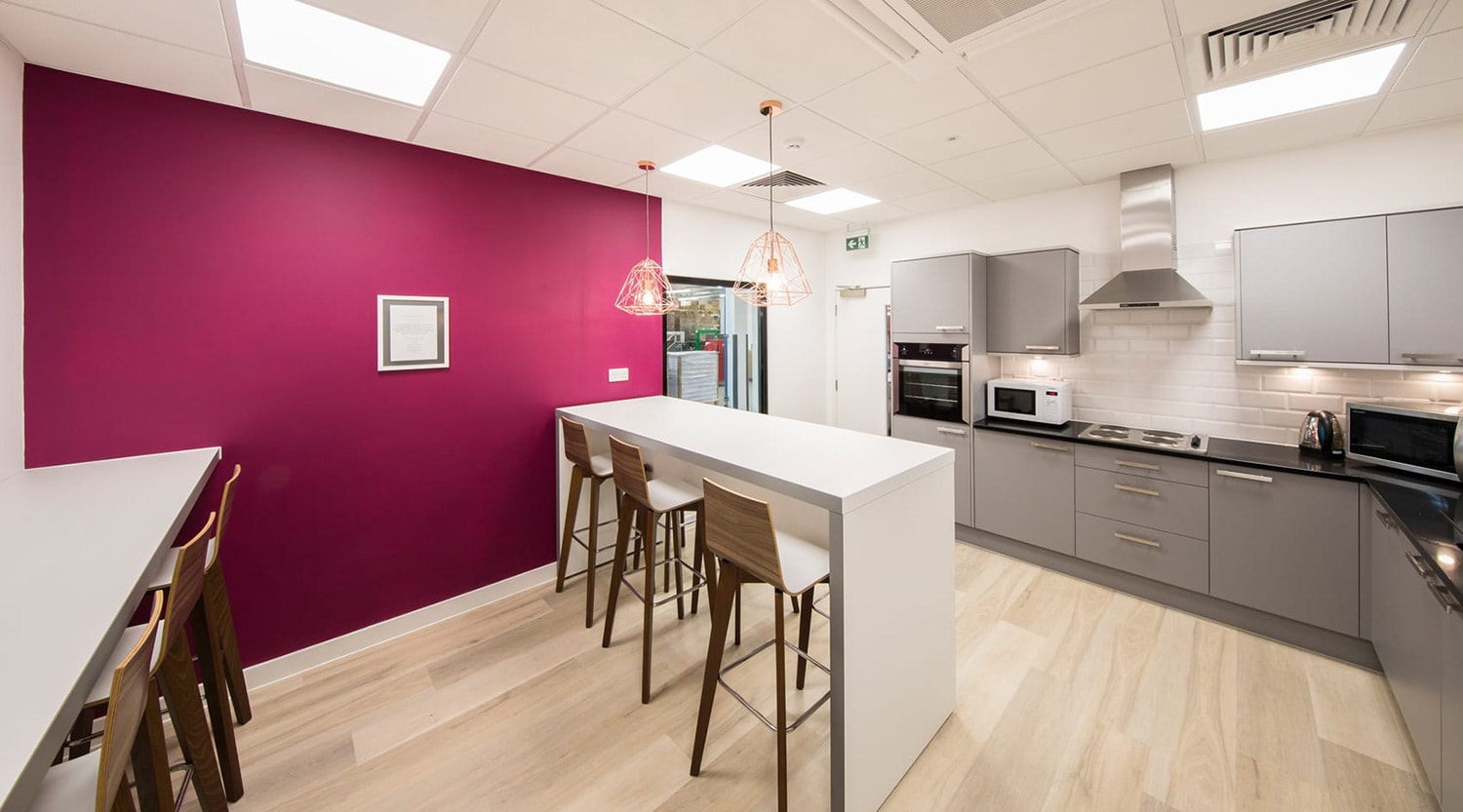 this project?