Good lighting in an office is important for many reasons.
It can improve worker productivity, decrease eyestrain, and create a more pleasant working environment. Poor lighting, on the other hand, can result in lower productivity, increased mistakes, and absenteeism. Head of workplace and real estate should be aware of these potential dangers when designing or renovating an office. Office managers should also be sure to carefully consider the lighting in their work areas.
By taking some time to ensure that the lighting in your office is up to par, you can create a much more productive and enjoyable work environment for your employees.
The benefits of good office lighting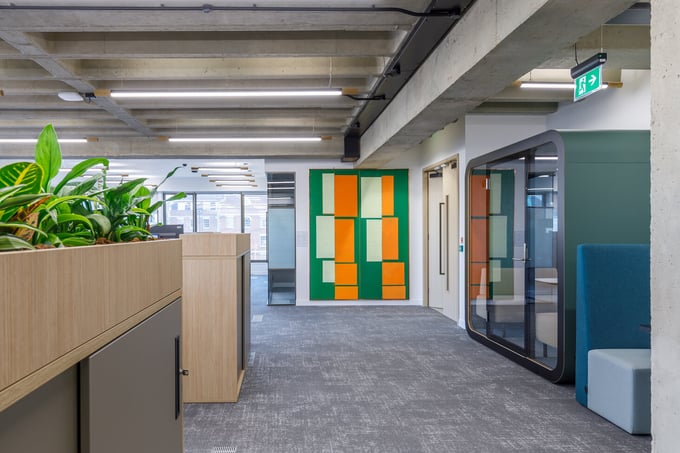 Good lighting in an office goes beyond just productivity and making it easier to work - it can actually have a positive impact on morale too. Office lighting can be used to create an interesting and inviting design feature, which in turn helps improve the general mood of your workforce. Furthermore, bright and properly placed lighting can reduce the signs of fatigue and boost productivity by eliminating eye strain when people look at a computer screen for extended periods of time.
By investing in good office lighting, not only will you be helping your employees' productivity, task completion and well-being but also creating a more aesthetically pleasing environment as well.
How to achieve good office lighting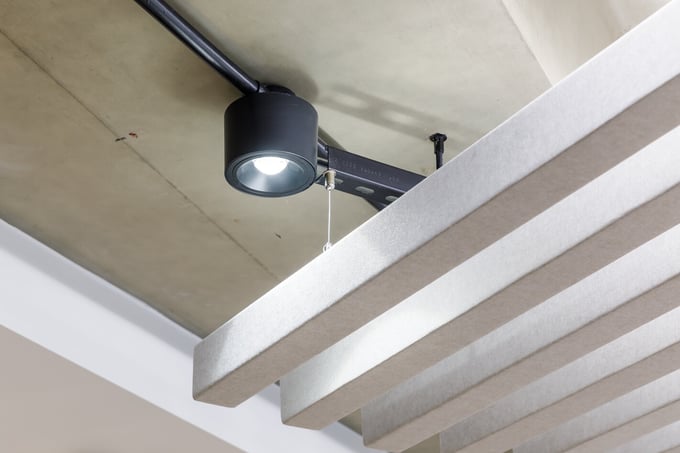 Good office lighting is all about conscious design.
The aim, of course, is to create a space that is optimized for comfort and productivity.
To achieve this, you want to engage with a specialist who can work with you to assess the level of lighting for your space based on specific requirements. It is important to consider how this affects both staff performance and safety in order to adhere to compliance information when necessary. Such careful planning will ensure that your employees feel comfortable and energized in their workspace.
The importance of natural light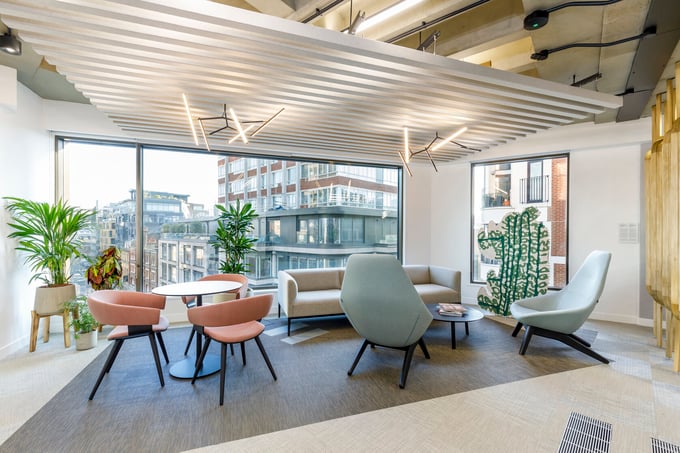 Natural light is quickly becoming an essential factor when it comes to designing the perfect office. From its ability to impact our well-being, productivity and overall positivity, businesses are starting to recognize the significance of letting natural sunshine into their work environment. Sunlight can help us shake off that drowsy feeling during the day, making us more energized and focused; it also promotes feelings of joy and comfort - allowing us be our most productive selves in a happy, healthy atmosphere.
By considering the power of natural light in their office design and build strategy, businesses are now able to create workplaces that bring out the best in employees.
The impact of bad office lighting on employee productivity
Working in an office with poor lighting can have a significant negative effect on employee productivity. Low quality lighting can make people demotivated, fatigued and ultimately unproductive because of the strain it puts on their eyes and mind. Furthermore, it can cause employees to feel anxious or disengaged resulting in a whole host of further problems.
In some instances, long-term exposure to bad lighting can even be a risk to health. Therefore, it is important for employers to ensure that the workplace has appropriate levels of illumination to protect both employee wellbeing and the business performance.
How to improve your office lighting for better productivity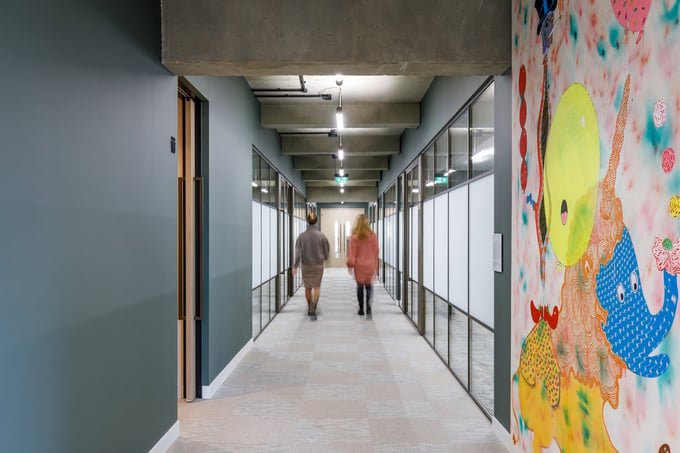 Investing in quality lighting solutions for your office is essential for employee productivity.
The right mix of natural and artificial lighting can engage the workforce, increase their focus and engage customers with the desired look and feel of the space. Engaging with an office fit-out company will ensure you have access to a wide range of energy efficient lighting designed to improve overall wellbeing, save resources and increase operational efficiency.
Don't take the importance of investing in good lighting solutions lightly – explore viable options that match your budget and needs perfectly.
Good office lighting is important for a variety of reasons. It can improve employee productivity, mood and wellbeing, and it can also save on energy costs. There are a few ways to achieve good office lighting, including using natural light, installing task lights and using indirect lighting. If you're looking to improve your office lighting, we can help.
We specialize in office design and build projects, and we would be happy to help you create an office that has the perfect balance of style and function.
Contact us today to get started. 😀
Get in touch with us