Welcome to the captivating world of Biophilic Design, an architectural and interior design philosophy that continues to revolutionize our living and working spaces, with profound implications for well-being. In this article, we shall embark on a journey to unravel the intricate nuances of biophilic design principles, offering insights into its transformative impact on our mental and physical health. Whether you're an architect, interior designer, or a visionary looking to craft healthier and more harmonious environments, this article will serve as your beacon. Read on as we delve into the compelling world of nature-inspired design, exploring its contemporary trends and enduring influence on our well-being.
Understanding Biophillic Design Principles
At its essence, biophilic design stands as an architectural and interior design paradigm that seeks to forge a seamless connection between humanity and the natural world. It is a conscious endeavour to bridge the often-dissonant realms of the constructed environment and the innate human affinity for nature. By artfully integrating elements such as natural light, materials, and patterns, biophilic design aims to create spaces that resonate with our primal connection to the natural world.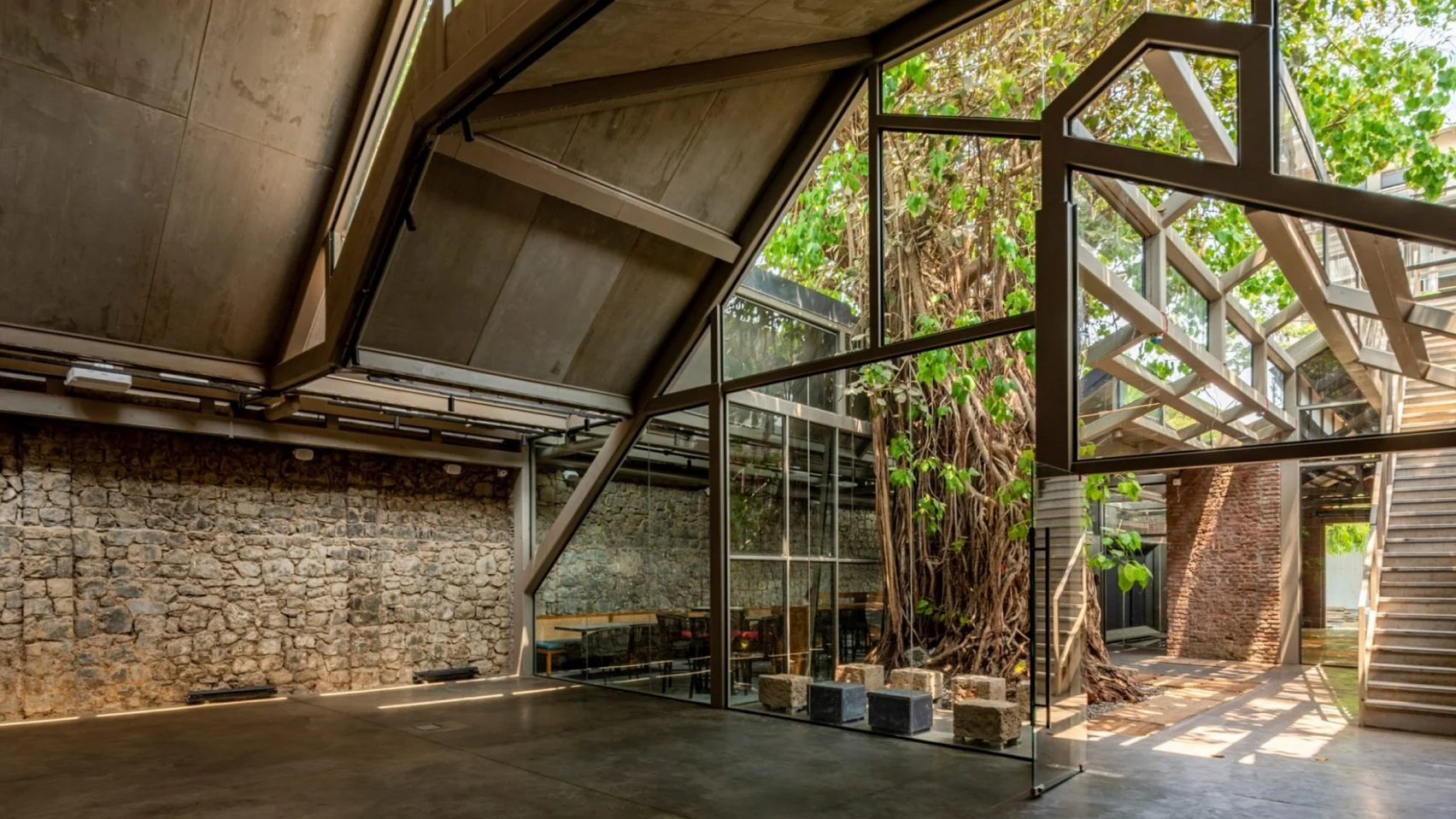 The Positive Impact on Well-being
The Benefits of Biophilic Design on Well-being
The advantages of biophilic design are not merely anecdotal but scientifically substantiated. In the context of contemporary trends, this design philosophy has been acknowledged for its manifold benefits, including the reduction of stress, augmentation of cognitive function, and elevation of overall well-being. The infusion of natural elements, according to recent research, serves as an elixir for enhancing creativity, focus, and productivity in today's demanding environments.
How Natural Elements Reduce Stress and Enhance Mental Health
In the midst of modern life's whirlwind, biophilic design emerges as a sanctuary for stressed souls. Biophilic elements, ranging from verdant indoor flora to the serenity of water features and the grounding presence of natural materials, transmute built spaces into sanctuaries of tranquillity. These tangible design choices have a discernible and positive impact on mental health, ameliorating anxiety and fostering a heightened sense of well-being.
Read more about our blog on neurodiversity in the office here.
Real-world Examples in Biophilic Design
To truly grasp the profound influence of biophilic design, check out some of our latest case studies where we have incorporated biophilic design. These exemplify how businesses and orgainsations have successfully embraces and actualized these principles, with an aim to foster environments that inspire, soothe, and rejuvenate. Examining these practical applications is instrumental in understanding the real-world implications of this design philosophy.
Amazon Spheres, Seattle, USA:
Amazon's innovative workspace, known as the Spheres, offers a prime example of biophilic design. These iconic glass domes house a diverse range of plant species, creating a lush, indoor rainforest environment for employees. The Spheres not only provide a unique and inspirational workspace but also contribute to employee well-being and creativity by immersing them in a natural setting.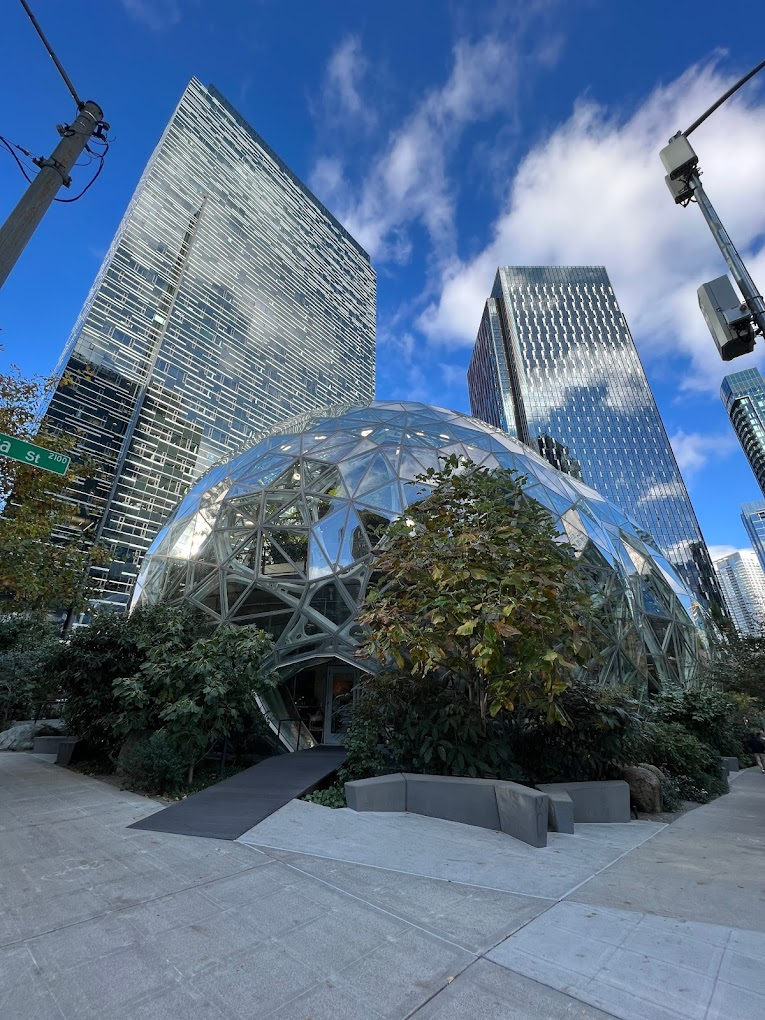 Bloomberg's European Headquarters, London, UK:
Bloomberg's London office is a masterpiece of biophilic design. The building features a living wall that spans several floors, providing a vibrant and refreshing atmosphere. The design prioritizes natural light and greenery, reducing stress and boosting employee productivity. The design prioritizes natural light and greenery, reducing stress and boosting employee productivity. The project showcases how a financial giant can embrace sustainability and biophilia in its workplace.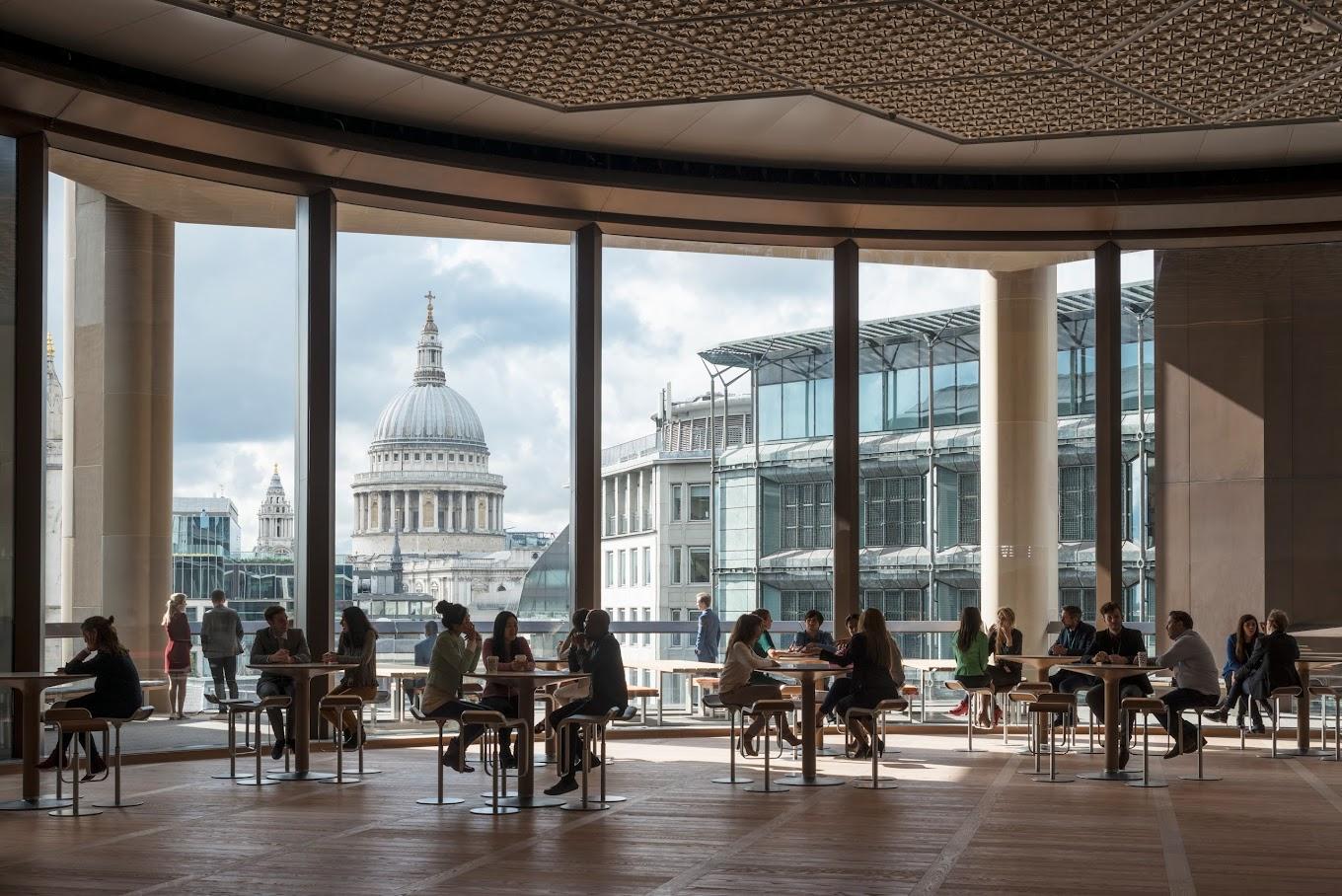 The Edge, Amsterdam, Netherlands:
Deloitte's Amsterdam office, known as "The Edge", is one of the greenest and most sustainable buildings in the world. It incorporates biophilic design principles through its use of natural materials, extensive green roofs, and a sophisticated energy management system. The result is a workspace that not only promotes employee well-being but also achieves remarkable energy efficiency and sustainability goals.

Google's Headquarters, Mountain View, USA:
Google's headquarters is renowned for it's creative and nature-inspired workspaces. The campus includes numerous biophilic elements, such as outdoor workspaces, green rooftops, and an abundance of plant life. The design not only enhances the aesthetics of the campus but also supports the mental health and productivity of Google's employees.
Natura's "A Block", Sao Paulo, Brazil:
Natura, a Brazilian cosmetics company, designed its headquarters with biophilic principles at its core. The building is surrounded by lush gardens, and natural materials are used extensively. Employees have access to outdoor workspaces and relaxation areas. Natura's commitment to biophilic design reflects its mission to promote well-being and sustainability.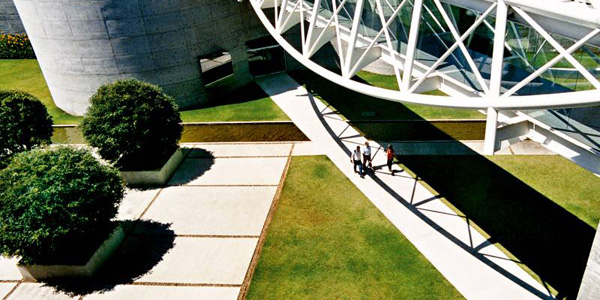 Learn more about our case studies here.
The Path to Certification
For those committed to making an unequivocal statement regarding their dedication to well-being and environmental responsibility, achieving biophilic design certification is an avenue of profound relevance. This section delves into the intricate process pf certification, as well as the pragmatic business advantages it bestows upon enlightened enterprises.
Practical Ways to Implement Biophilic Design
Initiating a transformation toward biophilic design in your spaces necessitates practicality and discernment. From the selection of natural materials to the nuanced calibration of lighting, this section serves as your compass for fusing nature with architecture. Practical guidelines and tips are provided, enabling the creation of spaces that authentically embody the restorative essence of the natural world.
Find out more in our commercial cost fit-out guide here.

Measuring the Impact: ROI and Productivity
Biophilic design is not merely an aesthetic novelty but an investment in human well-being and operational efficiency. In this segment, we expound on methodologies to quantify the Return on Investment (ROI) of biophilic design and delve into its palpable effects on productivty within the workplace. The contemporary landscape recognizes that biophilic design isn't a fleeting trend but a judicious investment in both human and environmental capital.
Looking Forward: Trends and Sustainability
As we peer into the future of design, biophilic design stands as a stalwart presence, poised to ascend to greater prominence within the realm of architecture and interior design. We explore emerging trends and underscore the pivotal role of sustainability in the biophilic design narrative. The contemporary zeitgeist reverberates with the resonance of environmental consciousness, making biophilic design an indelible partner in the quest for a greener, more sustainable world.
Read more on our blog "Where Sustainability meets Style" here.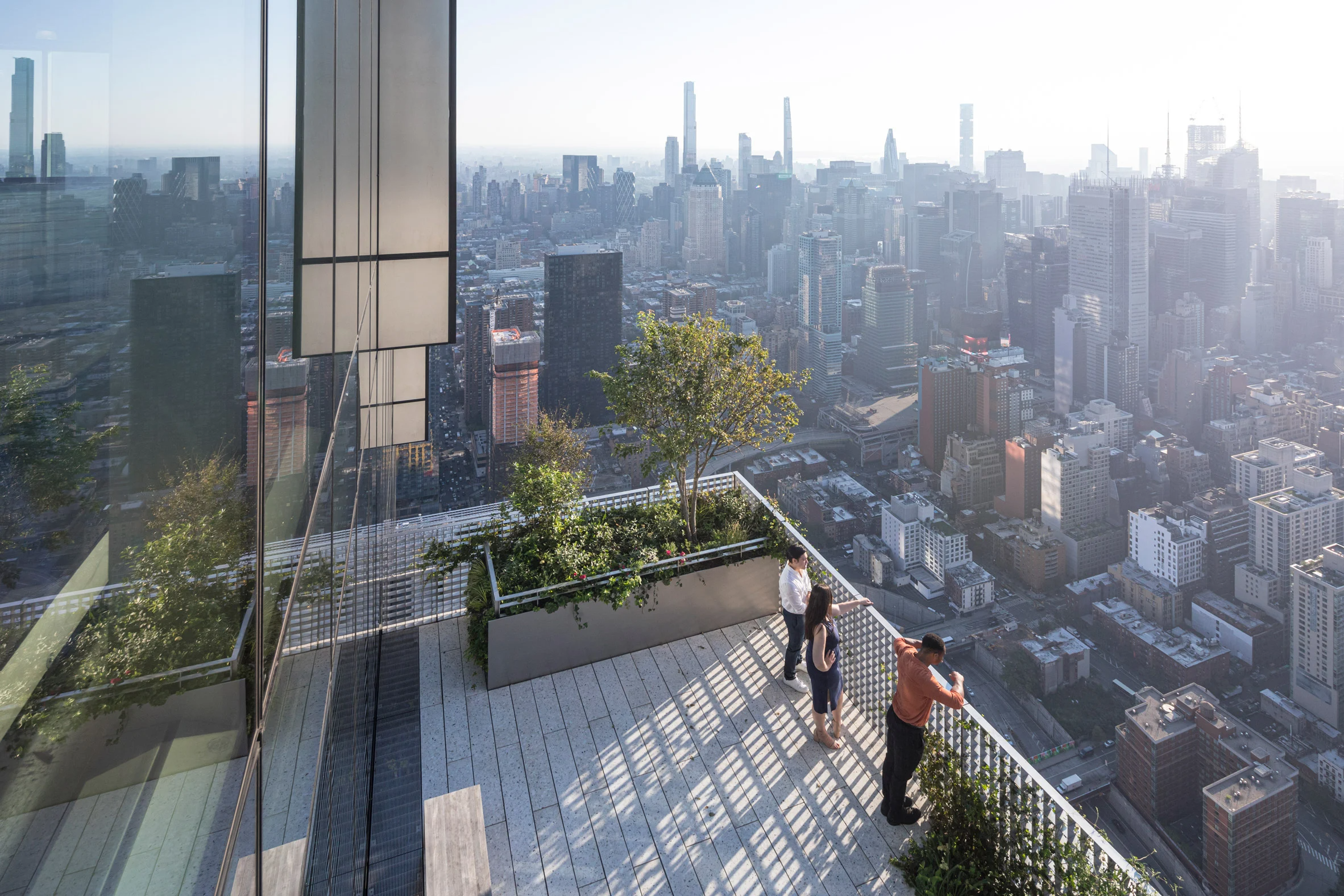 In summary, the innate connection between nature and human well-being is incontrovertible, and biophilic design stands as the conduit that harmonizes our existence with the natural world. This article has unravelled the myriad benefits, underlying principles, and real-world case studies of biophilic design. It has offered pragmatic insights into implementation, highlighting its measurable impact on productivity and sustainability.
As you embark on your journey to transform your spaces into havens of well-being, remember that the path to optimal health and productivity commences with a profound connection to nature, thoughtfully and artfully incorporated into our surroundings.
Get in touch with us