Are you considering an office fit out in 2023?
If so, you'll need to budget for the project carefully. This commercial fit out cost guide will help you do just that. We'll outline the costs of various elements of a typical office fit out, from construction and design to furniture and IT. Armed with this knowledge, you'll be able to develop a clear budget for your own project. So, let's get started!
How much does a commercial fit out cost in 2023?
Commercial fit outs are complex projects that require careful planning and budgeting. In 2023, the overall cost of an office fit out will vary depending on a variety of factors including size and scope, materials used, labour costs and finishes. Companies may also encounter unexpected costs related to site access and regulatory requirements. Planning ahead can help manage the costs of a commercial fit out as this will allow for research into suitable materials and suppliers, meaning it is important to do detailed research before making any decisions. Ultimately, having a well-managed plan in place will ensure any office fit out in 2023 remains within budget whilst still delivering desired results.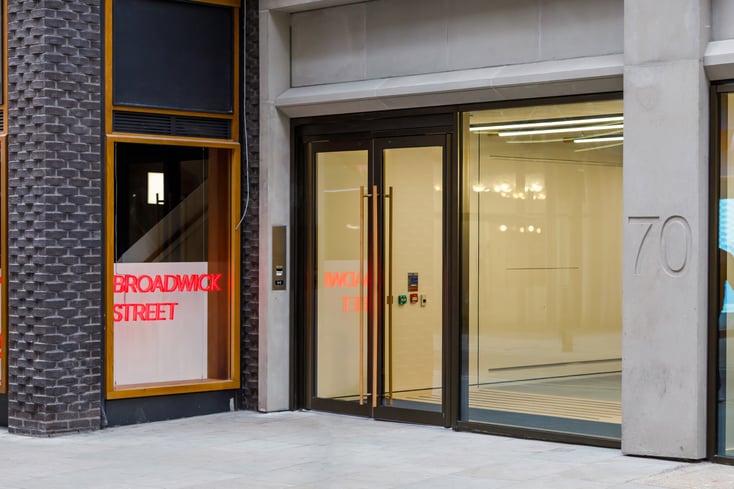 What are the main factors that affect the cost of a commercial fit out?
When budgeting for a commercial fit out project, the project scope and materials used for the project can greatly affect the final cost. Understanding the project's project scope - such as size and complexity - is key to understanding how much a project will cost. The type of finishes also affects the total price tag. Depending on whether you choose to include high-end finishes or opt for more affordable options, your project costs could vary dramatically. A comprehensive guide to office fit outs in 2023 can help you navigate these decisions and decide which project elements you can adjust to make them fit into your budget.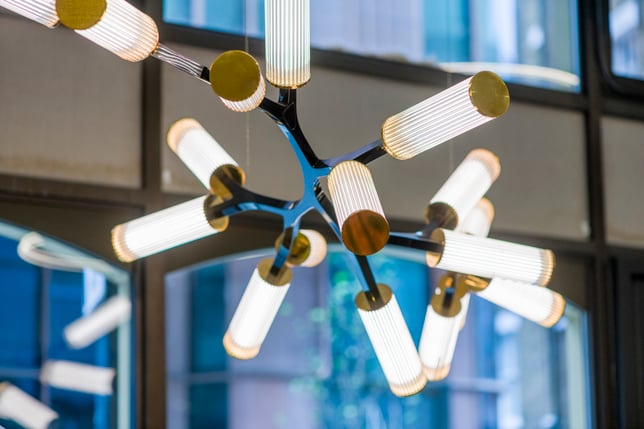 How can you save money on your commercial fit out project?
Planning ahead for your commercial fit out project can be a wise way to save money, starting as soon as possible in 2023. By researching reputable industry suppliers and professionals, you can assure yourself of quality materials & services at the right price. Know what aspects need particular attention in order to build a safe, comfortable office environment and don't be afraid to ask questions! Planning ahead allows you to shop around, compare quotes and negotiate deals from several outlets, helping you make smart decisions when it comes time to invest in your fit out project. Lastly, don't forget about potential grants or subsidies which may be available on either a local or national level - so make sure you do some digging!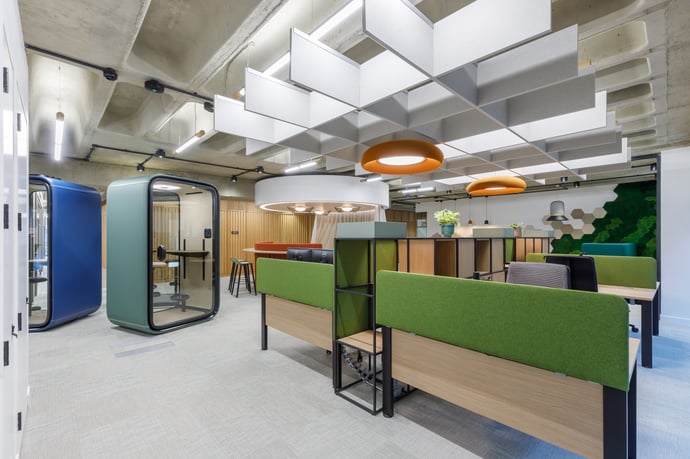 What are the most popular trends for commercial office design in 2023?
Office design trends in 2023 revolve around hybrid and remote working, hyper automation, sustainability and well being. With hybrid working allowing employees to move seamlessly between regular office attendance and remote working, offices need to prioritise comfort, flexibility, collaboration and socialising. The incorporation of smart technologies such as hyper automation will enable digitised processes with employee satisfaction in mind that are accessible from all locations. The focus on sustainability will see the move away from single-use materials towards renewable solutions that minimise environmental impact. Additionally, employers must ensure the health and safety of their staff; meaning that well-being is becoming a fundamental feature of office designs via utilising holistic approaches such as ergonomics or natural light solutions. Moving into next year, these trends are sure to be at the forefront of office design considerations for those looking for an office fit out in 2023.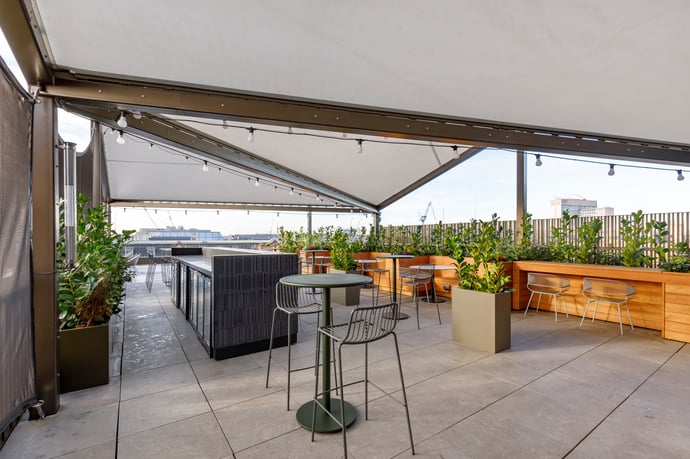 How can you make sure your office space is ready for a commercial fit out project?
It's important to make sure that your office space is properly prepared before beginning any commercial fit out project. First, you'll want to ensure that any pre-existing furniture and equipment can be organized or moved to the exterior of the workspace in order to give yourself adequate room for renovations. Furthermore, ducts and piping should be taken into consideration as some may need to be replaced or redirected when doing a complete office fit out. As well, it's advisable to take measurements of your workspace so that you know exactly what type of furniture can perfectly fit into the space. Finally, any health and safety codes need to be observed before starting work, as they will help prevent hazardous and unsafe conditions in the office. Taking these steps beforehand will allow you to obtain an efficient and successful fit out experience.
A commercial fit out can be a significant investment for your business, but there are ways to save money on your project. By understanding the main factors that affect cost and being aware of the most popular trends for office design, you can make sure your space is ready for a successful fit out. Are you considering a commercial fit out for your business in 2023? Contact our team of experts for help planning and executing your perfect office space. Not only can we help you save money, but we will also guarantee a professional and safe outcome. Get in touch today to find out more!
Fill in the form to download your free commercial fit out cost guide below!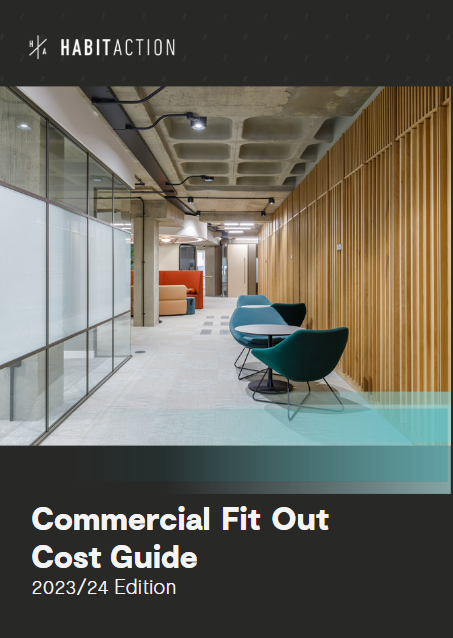 Get in touch with us