Here at Habit Action we are driven by one single motive in the work we do: to design and create amazing workspaces that help businesses to grow and teams to flourish. As charities and NFPs continue to play an increasingly important role within our communities, Habit Action are working closely with a growing number of clients in the sector to see how their workplaces can become the beating heart of the fantastic work they do. We understand the importance of space optimisation and utilisation for these companies, hence our unique data-driven approach to office design sets us apart, allowing us to make every inch of the space effective.
What our Clients say...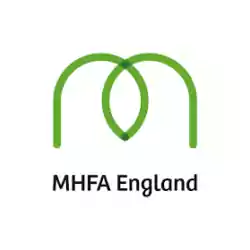 "We wanted to create a space that wasn't just about design but was about our people and Habit Action really grasped that right from the beginning."
MHFA England
Our expertise in your sector.
Having a well designed, positive work environment is not just about great aesthetics and good coffee, it's about how your workspace can positively impact on personal productivity, mental health and the service you can provide your clients. It is our passion for transforming people's working days that continues to motivate us to go the extra mile for our clients. As a family-owned company, genuine care and partnership with our clients is critical to the success of our projects. We're honest, we deliver what we promise, and we offer a unique approach that balances data with creativity, winning us prestigious work and industry accolades.
With the Charity and NFP sector, maximising the workspace and making a worthwhile investment with a guaranteed return is key. This is where the importance of our data-driven approach to every design pays dividends, by removing the guesswork and replacing it with a viable workplace strategy that caters not only for the immediate needs of your people, but also encompasses the long term goals of the organisation. Since workplace strategy and a data-driven approach to office design lie at the heart of everything we do, we've created a clearly defined structure known uniquely to us as 'The Six Ds'. This process gives us and our clients a clear roadmap from beginning to end of what's involved at every step along the journey.
Since our beginnings as a 'father and son' family business in 1975, specialising in joinery, we have had the opportunity to work with a broad range of well renowned Charities and NFP organisations. As these organisations become an increasingly important part of people's day to day lives, we are proud to have been a part of their success stories in being able to give back to our communities locally, nationally and globally. Some of the great charities we have worked with over the years are the Mental Health Foundation, MHFA England, eLife, Prostate Cancer UK and London's Air Ambulance.
Working with organisations who specialise in supporting mental health and wellbeing has been a big part of the work we have done in the sector. Enabling these organisations to have a space which reflects what they stand for through people-centric designs is immensely rewarding and helps them to lead by example for their clients. For MHFA Habit Action understood from the outset that they needed a workspace to facilitate team wellbeing and encourage healthy collaboration and flexibility. We worked closely with the MHFA England team to involve all team members, enhancing engagement and ownership through a collaborative design process. We listen to our clients and understand the brief which in the case of MHFA England was their people – "We wanted to create a space that wasn't just about design but was about our people and Habit Action really grasped that right from the beginning."
Some of our Valued Partners in this Sector....