MHFA England's groundbreaking work in the mental health sector calls for a team who are living what they believe in. The MHFA England workspace needed to facilitate team wellbeing and encourage healthy collaboration and flexibility. We worked closely with the MHFA England team to involve the team members, enhancing engagement and ownership through a collaborative design process.
Design workshops took the MHFA England team on a journey that helped them to understand what they wanted and needed from their new workspace. We converted the findings from the design journey into the vibrant new office space, helping to incorporate MHFA England's culture.
Whitechapel

6,684

4 Weeks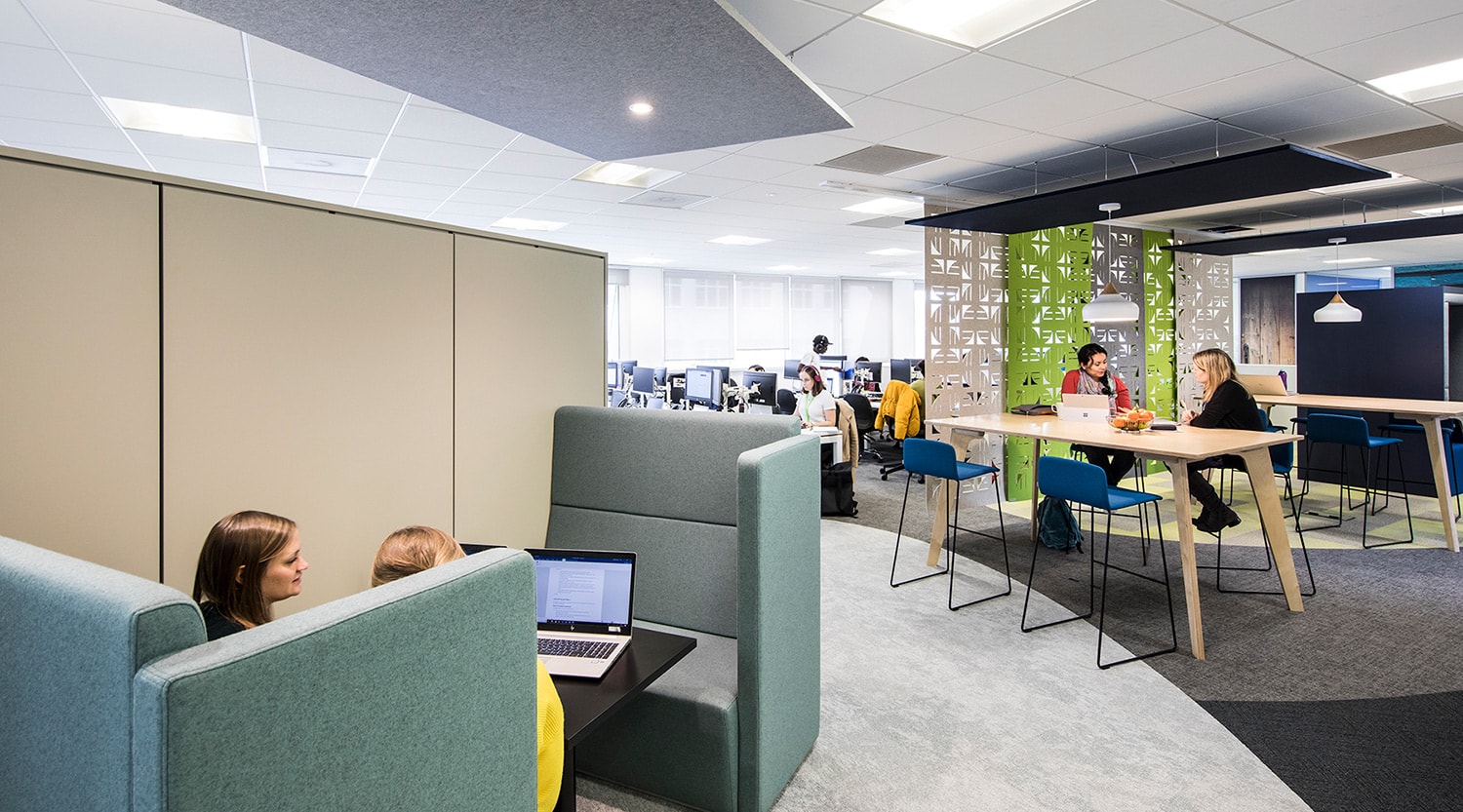 By using our unique app technology, MHFA England were able to analyse the usage of their office, and the decisions for their new space were made based on detailed knowledge, as well as findings from our collaborative design meetings.
The new office design includes a range of different working zones, promoting empowerment and collaboration. Staff can choose spaces to suit tasks, thereby enhancing productivity and job satisfaction. Within the office space there are plenty of meeting rooms or zones, as well as private working booths and breakout spaces.
This fast-track 4 week project included strip-out and full refurbishment; lighting, flooring, partitions, joinery, redecoration, mechanical & electrical, as well as tea-point and full furniture installation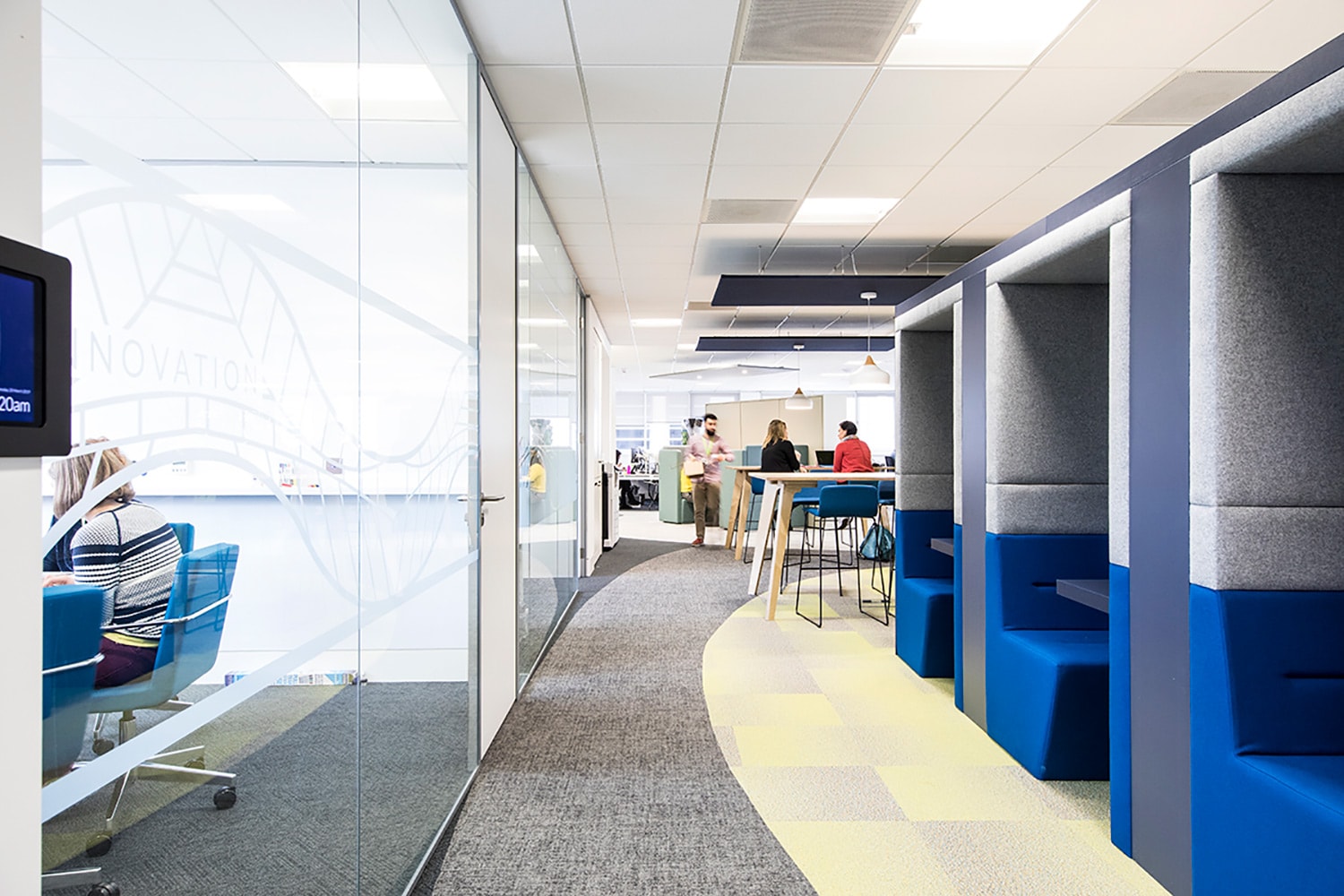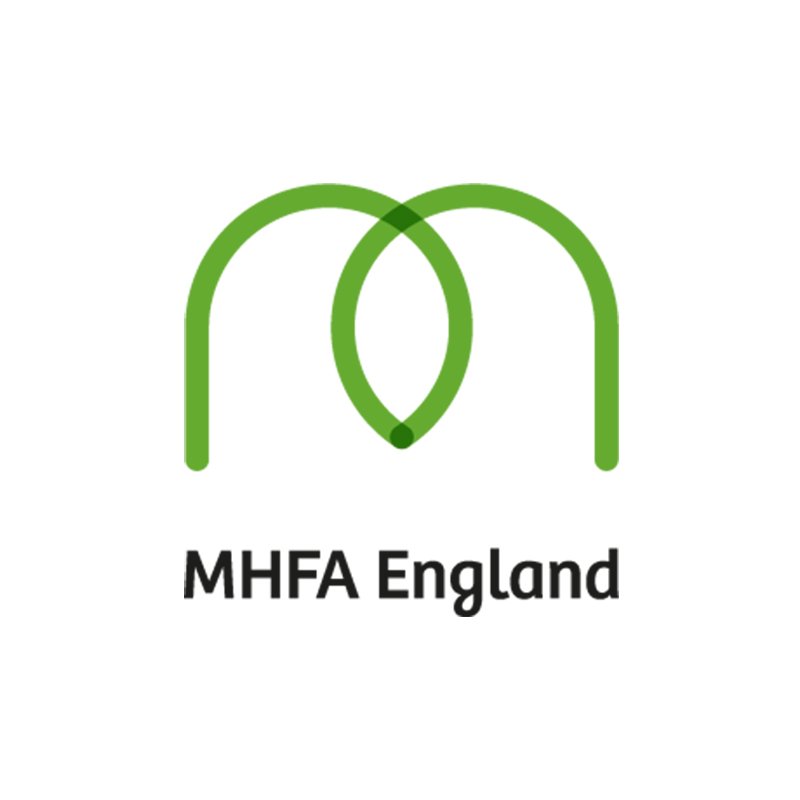 Habit Action spoke on the same wavelength as MHFA England and I felt that they really worked to our core value base: trustworthy, clear, accessible, innovative and empowering. Habit Action really opened our eyes to a true office environment that fully represented us as a brand, but also had a strong staff voice when it came to design. The blend of facts (science) and design (creativity) came together beautifully and created a space that we can truly say works for everyone. We're really proud of our office and love brining people into our space to be a part of the MHFA England family."
this project?