CN Bio's pioneering work on intricate bio engineering and organ cell testing technology lets scientists stimulate human body cell microenvironments in the lab. This cutting edge work required a sleek new workspace.
Enter Habit Action with years of experience working closely alongside laboratory and bioscience clients. Our unique design abilities put us in pole position to assist CN Bio with their new Cambridge workspace fit out.
Cambridge Science Park

10,000 sq ft

7 weeks
We were commissioned to create a mixed laboratory and office space for this bio engineering client. Working closely with their facilities team, we collaborated on a design that would suit the needs of both lab technicians and office-based staff.
The Cambridge-based workspace project needed to be completed under a tight time frame, with an impending relocation deadline. The turnkey project scheme included everything from initial design concepts, through the project management and furniture installation.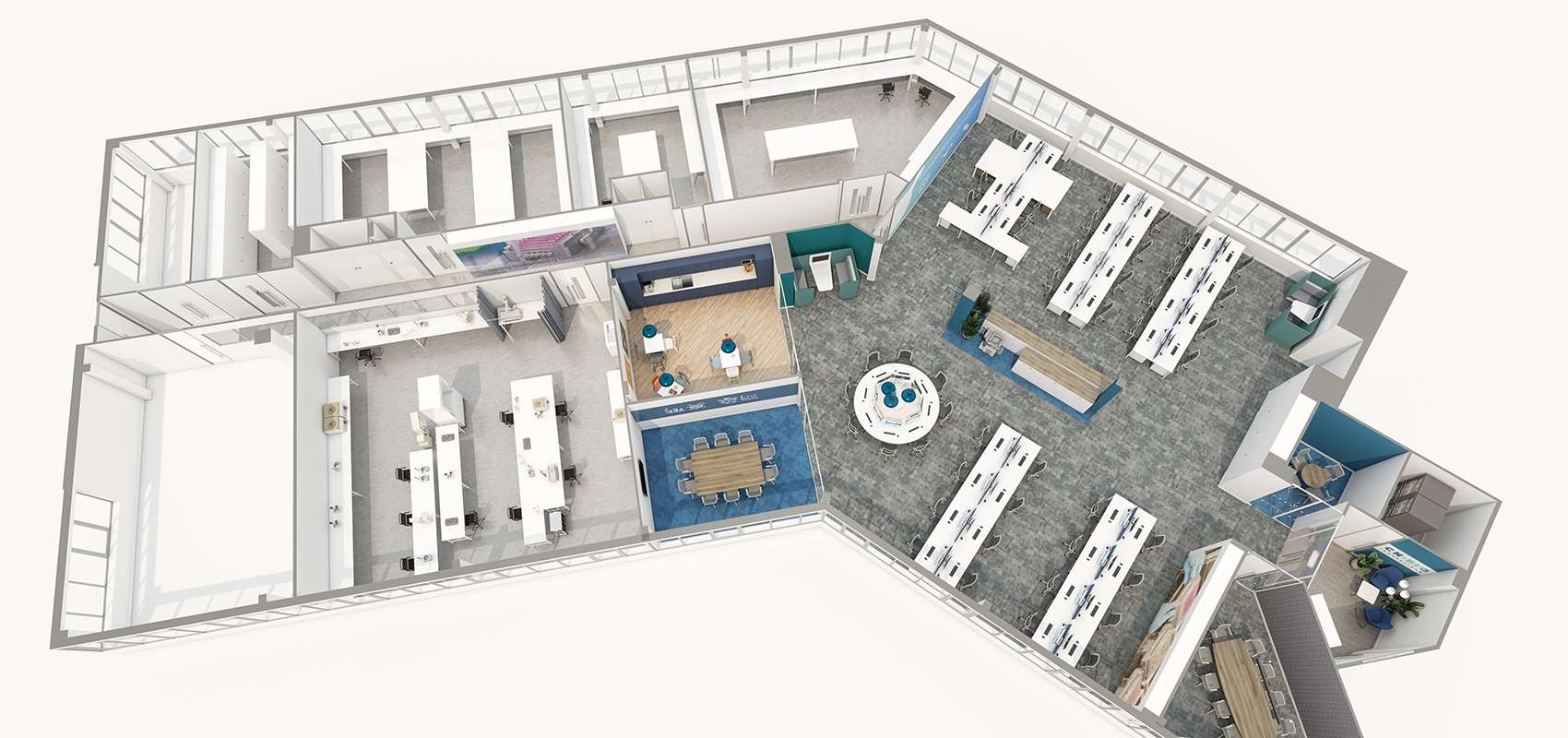 CN Bio are very happy with the end result, particularly scoring us on our fast turnaround, smooth project delivery and professionalism of site management. CN Bio were even able to keep operational during the project: a big advantage, as no research time was lost due to the works.
"They've given us a really excellent project. The offices have been finished to a highly commercial standard, and the technical areas are entirely fit for purpose."
• • •
Patrick Driscoll, CFO - CN Bio
this project?