When interior design is your business, there is simply no room for a boring, second-rate office space.
Having been trading for more than 45 years, Habit Action is one of the most established and experienced names in office design and build. When we needed a new base, only one place would do Clerkenwell, the design hub of London. The prime location is easy to visit and means our creative designers can keep in touch with the latest interior trends while the boffins busy themselves with important research and development work. So the Poppy Building was perfect, but it badly needed the Habit Action treatment.
London, EC1V

1,500 sq ft

8 weeks
The Challenge
From day one it was clear that the designers needed to work a miracle or two as the modest amount of space needed to serve many functions.
As well as being a day-to-day working environment for Habit Action staff, the office had to double as a showcase for the latest designs. The brief was to create a space incorporating a variety of products while not feeling like a traditional showroom, but it was crucial to retain the functionality of a working office.
The final design scheme was developed to demonstrate how even a relatively small space can easily, and quickly, be configured for either activity based working or assisting clients to select finishes for their own projects.
For staff the activity based working layout offers a range of spaces, from sit-stand desks to soft seating, bar-height seating, railway carriages, a boardroom, private working booths and traditional open-plan desking.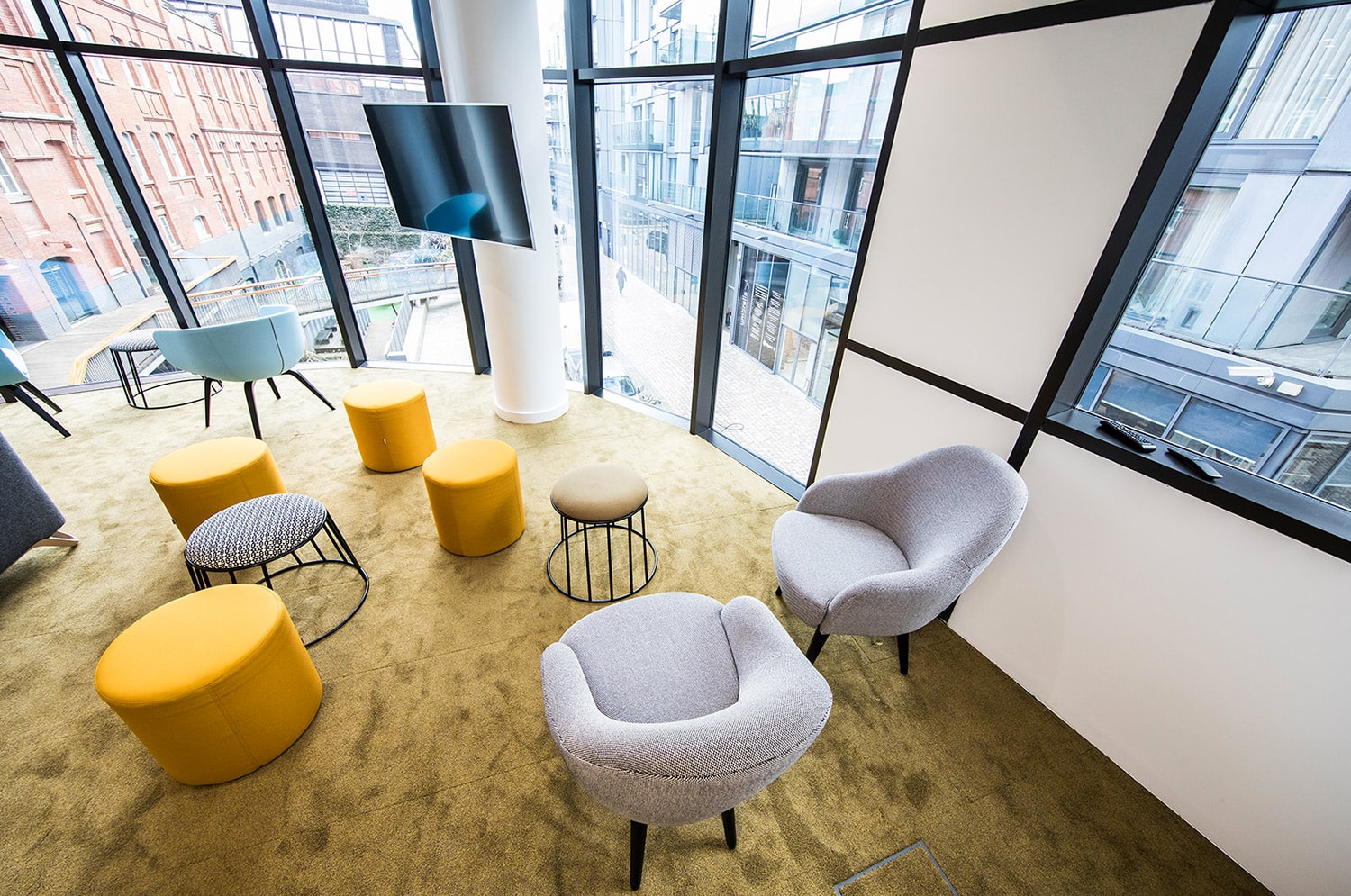 Innovations help to make the most of the space, such as the main samples storage area which features a bespoke display unit with antique mirror glass. The touchscreen technology in the boardroom has instant connectivity via wi-fi to the office's other presentation screens.
The result is a stunning creative space, situated in the heart of London's creative centre.
"We designed this space with the client in mind, pay us a visit to see for yourself!"
this project?