In the dynamic world of modern workplaces, the concept of office aesthetics has emerged as a driving force in shaping employee productivity, creativity, and overall well-being. In this article, we'll explore the intricate relationship between aesthetic office décor, interior design, and their impact on creating a conducive work environment that fosters employee satisfaction, innovation, and enhanced performance.
Setting the Stage: Aesthetic Office Décor in the Modern Workplace:
Gone are the days when offices were mere utilitarian spaces. Today, office aesthetics play a pivotal role in influencing employee satisfaction and motivation. The strategic integration of aesthetic office desk décor, pleasing office supplies, and thoughtfully selected interior design elements can transform an ordinary workspace into an inspiring haven. According to a survey conducted by Steelcase, 94% of employees consider the office environment an important factor in their job satisfaction.

Exploring the Dynamics: How Office Layout and Design Influence Productivity
The arrangement of office furniture, the presence of natural light, and even the choice of colours can significantly affect how employees interact with their work environment. Understanding how these factors interact is crucial in harnessing the power of aesthetic office décor for optimal productivity and well-being.
The Psychology of Aesthetic Office Décor
Best colours for Office Productivity: Tapping into Employee Creativity
Colours have a direct impact on our emotions and focus. Strategic use of colours in office décor can stimulate creativity and enhance concentration. Cool tones like blue and green are known for promoting calmness and focus, while vibrant accents of yellow and orange can infuse energy and innovation into the workspace.
A study published in the Journal of Environmental Psychology found that blue and green colour schemes in offices led to increased productivity and creativity among employees.

The Influence of Office Layout on Productivity
The arrangement of office furniture and the overall layout can significantly affect workflow and collaboration. An efficiently designed office space encourages seamless movement, minimizes distractions, and fosters communication, which are all vital factors in boosting productivity.
Or if you looking for a more sustainable option; check out our blog on sustainable office fit-outs here.
According to a report by Gensler, a global design and planning firm, employees who have control over their workspace layout are 25% more likely to be satisfied with their job.
The Role of Desk Lamps and Natural Light in Office Aesthetics
A well-lit workspace is essential for maintaining alertness and reducing eye strain. Incorporating desk lamps and maximising access to natural light not only contributes to aesthetic appeal but also ensures that employees are physically comfortable and engaged throughout the day.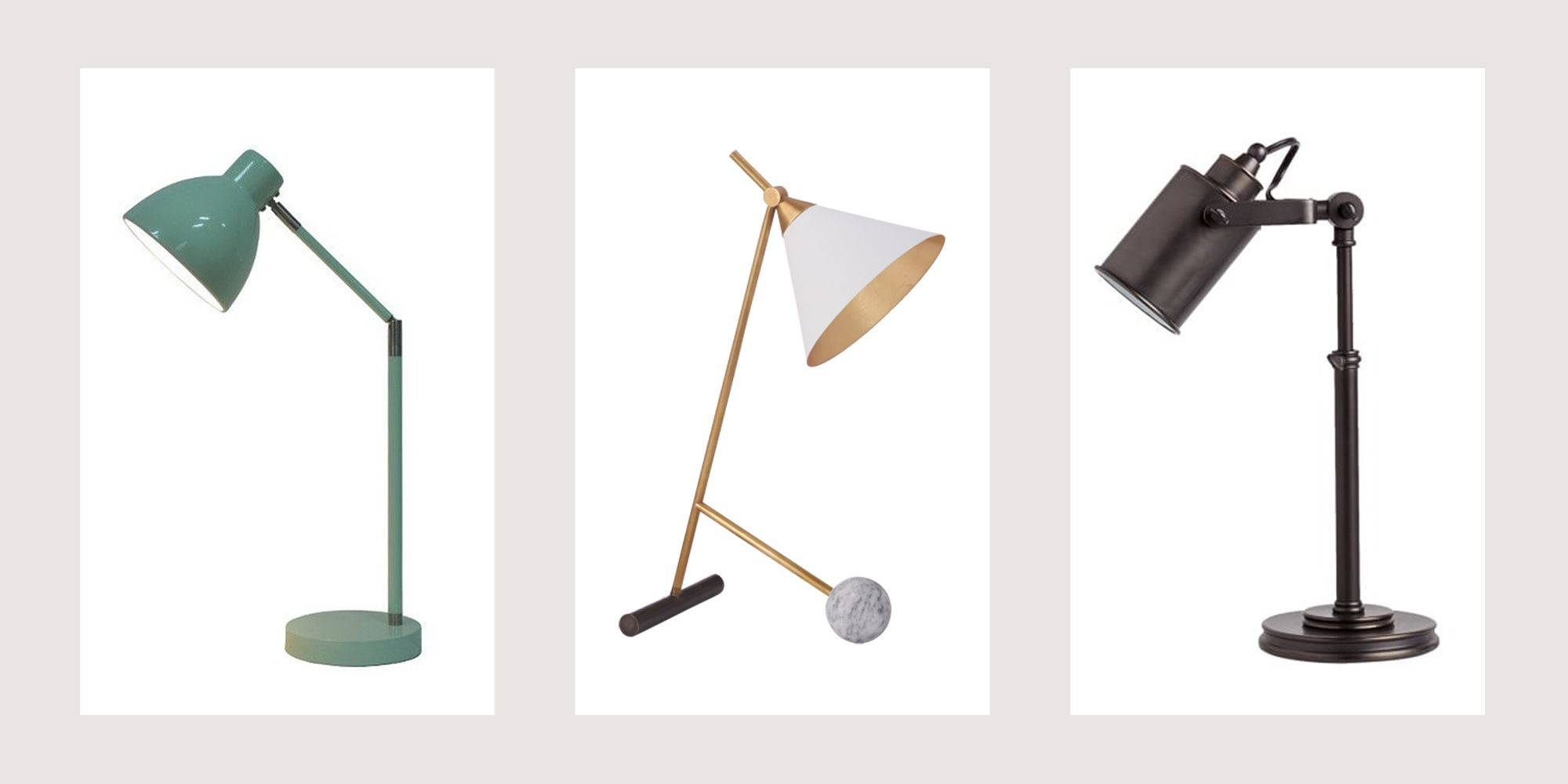 Research from the American Society of Interior Designers (ASID) suggests that employees exposed to natural light in the workplace reported a 15% increase in overall well-being.
Creating an Inspiring Work Environment
Aesthetic Office Desk Décor: A Reflection of Identity
Personalizing office desks with aesthetic décor items can enhance a sense of belonging and pride. Personal touches, such as plants, framed photographs. And decorative organizers, create an environment that employees can truly call their own.
According to a study conducted by Exeter University, employees who personalized their workspaces with plants and personal items showed a 32% increase in productivity.
Incorporating Aesthetic Office Supplies: Elevating Functionality
Functional office supplies need not be mundane. Opting for aesthetically pleasing supplies, from sleek stationary to beautifully designed organizes not only enhances the visual appeal of the workspace but also contributes to an organised and efficient work routine.
A survey by The Creative Group found that 86% of advertising and marketing executives believe that employees' office surroundings can impact their job satisfaction.
Embracing Natural Light and Managing Background Noise
Natural light is a valuable asset that positively affects mood and overall well-being. Designing office spaces to maximise access to natural light helps regulate circadian rhythms and supports productivity. Additionally, addressing background noise through thoughtful acoustic design solutions enhances concentration and reduces stress.
A report by Leesman, a workplace effectiveness consultancy, found that access to natural light and noise control were among the top five factors influencing employee satisfaction with their workplace.

Employee Satisfaction and Innovation Through Aesthetic Design
Fostering Creativity and Innovation in Office Areas
Dedicated office areas designed for brainstorming, collaboration, and innovation provide employees with spaces to think outside the box. Aesthetic elements, such as writable walls, unique furniture, and interactive displays, encourage dynamic discussions and creative problem-solving.
A study by the Design Management Institute found that design-driven companies outperformed the S&P 500 index by 219% over ten years.
Check out our blog here on understanding the different ways of working in an office.
How Office Layout Affects Employee Satisfaction
The layout of an office directly impacts how employees feel about their workspace. A well-designed layout that offers both private and collaborative spaces cater to diverse work preferences, contributing to higher job satisfaction and overall morale.
According to a survey by HOK, a global design, architecture, engineering, and planning firm, 68% of employees in offices with flexible layouts reported high levels of job satisfaction.
The Power of Workplace Aesthetics: Beyond Functionality
Office aesthetics are not just about creating a visually pleasing environment; they also influence how employees perceive the company's values and culture. A thoughtfully designed office sends a message of care and investment in employees' well-being, which in turn enhances job satisfaction and loyalty.
The society for Human Resource Management (SHRM) reports that 55% of employees believe their workplace's design reflects how much their employer values them.
Practical Tips for Incorporating Aesthetic Office Décor
Curating a Functional and Aesthetic Office Space
Striking a balance between functionality and aesthetics requires thoughtful curation of office furniture and décor. Choosing ergonomic furniture, incorporating art pieces, and integrating plants are simple ways to enhance both the visual appeal and functionality of the workspace.
A survey conducted by the International Interior Design Association (IIDA) revealed that 92% of employees believe that a well-designed workplace positively impacts their work.
Embracing Ergonomic Office Furniture
Ergonomic office furniture is not only a matter of comfort; it directly impacts employee health and productivity. Aesthetic ergonomic chairs, adjustable desks, and supportive accessories contribute to physical well-being and efficient work practices.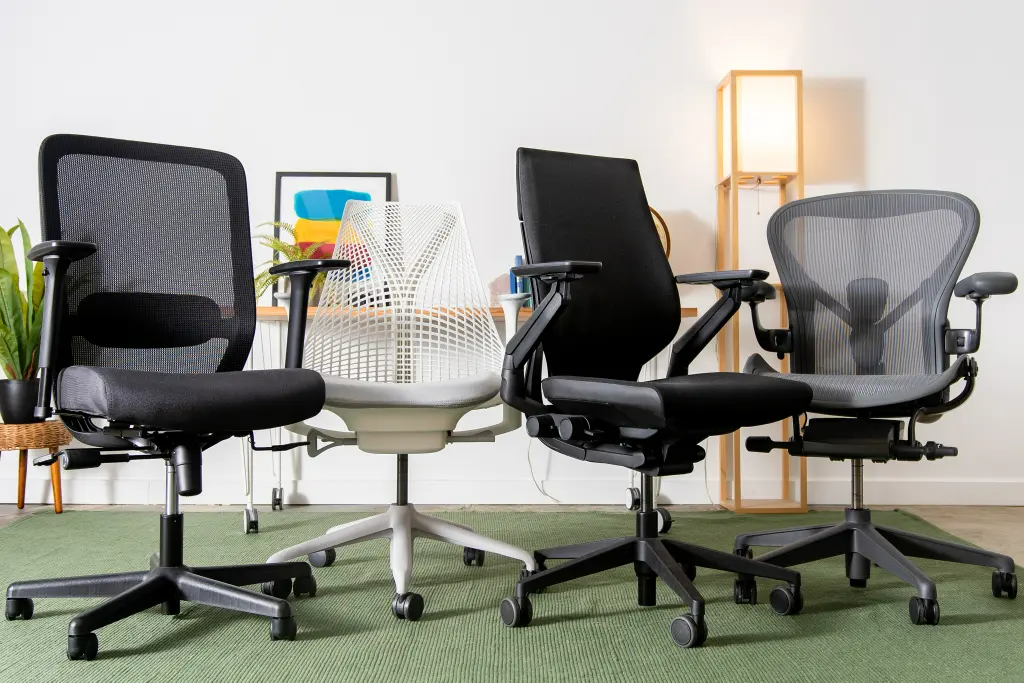 Research by Cornell University found that ergonomic interventions in the workplace led to a 29% increase in employee productivity.
Addressing Common Challenges in Office Aesthetics
Creating an aesthetically pleasing office is not without its challenges. Balancing individual preferences., managing clutter, and maintaining a cohesive design theme can be addressed through effective communication and collaboration between employees and design professionals.
A study by the International Facility Management Association (IFMA) highlighted that 82% of employees are more productive when they have control over their workspace design.
Best Practises: Achieving Aesthetic Excellence for Enhance Productivity
Real-life Examples of Office Aesthetics Driving Productivity
Case studies of companies that have successfully leveraged aesthetic office décor to boost productivity serve as inspiration for creating effective workspaces. These real-life examples demonstrate how well-designed office can positively influence employee engagement and innovation.
Read our 15 top tips for a great office environment here.
One such case study is Airbnb's San Francisco headquarters, which saw a 50% increase in employee productivity following a redesign focused on aesthetic and functional improvements.
Insights from Industry Experts: Optimizing Aesthetics for Performance
Design and interior experts offer valuable insights into how to optimize office aesthetics for maximum impact. Their advice spans from selecting the best colours to creating adaptable office layouts that cater to changing work dynamics.
According to a report by The Harvard Business Review, offices that invest in design improvements see an increase in employee productivity of up to 22%.
Find out more on our insights on performance in the workspace and agile working here.
The design of office spaces has evolved from mere functionality to a dynamic blend of aesthetic appeal and strategic planning. Aesthetic office décor, along with elements like natural light, ergonomic furniture, and mindful office layout, contributes to an environment that nurtures employee satisfaction, creativity, and innovation.
By understanding how office aesthetics influence productivity and well-being, organisations can create workplaces that inspire employees to excel, collaborate, and thrive. The journey to designing delight begins with recognizing that a thoughtfully designed work environment is not just an expense but an investment in the success of both the company and its most valuable asset – its employees.
Find out more today on how we can help design your office to maximise employee productivity!
Get in touch with us