Anytime, any place, anywhere
When organisations are strategising the future of their organisation, we often hear the question "what is agile working?". Agile working is best and succinctly defined by a Martini advert from the 80s, "Anytime, any place, anywhere".
With the onset and rapid development of technology, office workers are now enabled to work from anywhere in the world. Gone are the days of being wired to a desk with a monitor the size of a small refrigerator.
Agile working takes on the belief that "work is an activity and not a place". The Agile Organisation define it as:
Agile working is about bringing people, processes, connectivity and technology, time and place together to find the most appropriate and effective way of working to carry out a particular task. It is working within guidelines (of the task) but without boundaries (of how you achieve it).
Boundaries, objectives and performance indicators have to be carefully agreed. But once free to work in an agile method, employees become empowered, innovative and more productive. With agile working comes improved job satisfaction, better talent attraction and hopefully, a better work-life balance for your team. Employees are more motivated and agile working leads to better customer satisfaction, and ultimately better bottom line profit for your organisation.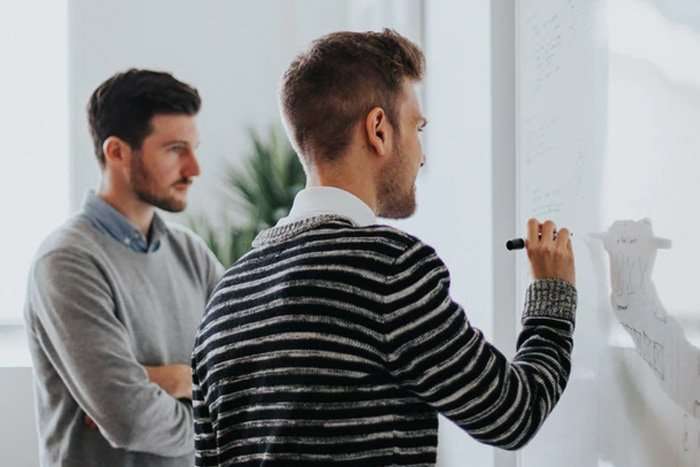 Many organisations are still hanging onto the corporate hierarchical structure, wherein employees still own their desk and must attend the office from 9-5. However, there is an increasing trend of forward thinking organisations empowering their people to work how they choose. Slowly, agile working and employee empowerment is becoming the norm.
The definition of agile working is somewhat blurred. Every organisation, even within a particular industry, has it's own unique way of working, so there are no hard and fast rules about how to do agile working. The rules and parameters must be clearly defined by each individual organisation.
Agile working in an organisation empowers staff to make decisions about when, how and where they want to work. It can be split into 4 distinct categories:
Time: when you work
Role: what you do
Location: where you work
Source: the teams and tasks you work with
More detail on these different categories can be found in a whitepaper about Agile Working written by the NHS.
There is a raft of research and evidence to back up the benefits of agile working. You can find a whitepaper written by RICs here, or The Agile Organisation has a number of useful reports and studies.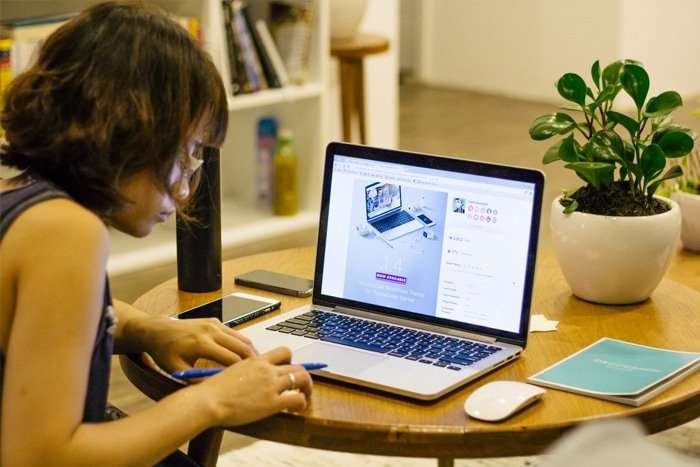 Making Agile Working Work For You
Behavioural management becomes of paramount importance. Parameters need to be put in place to ensure that your team fully understand what is expected of them, and that trust and accountability is upheld by both the employer and employed.
Boundaries and rules vary from organisation to organisation, but must always be communicated to the team to ensure the success of agile working.
An agile workspace tends to contain a range of different working zones, from informal collaboration and break out areas, to focussed working spaces, formal meeting or training rooms. Employees are free to choose where, when and how they wish to work; be it in the office, at home, on a train or in a coffee shop.
Technology and Agile Working
Agile working is only possible when facilitated by relevant technology. Hardware and software need to be implemented to ensure that employees have the tools they need to perform their tasks outside of the office or away from the desk.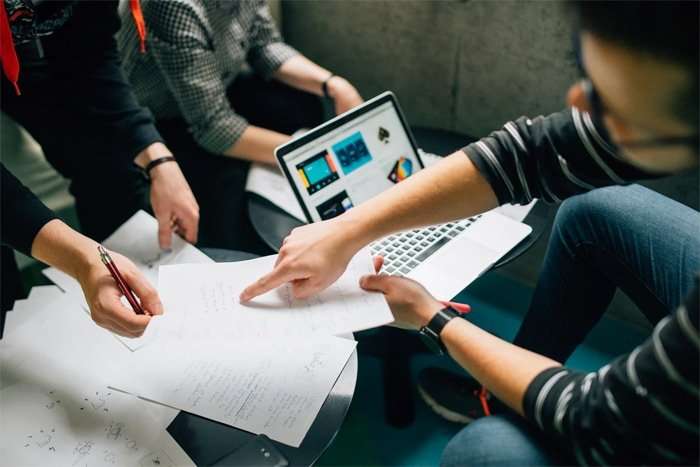 Talking the talk
Agile working has jargon all of its own. Here are some words you may need to understand:
Presenteeism: The practise of being present in the office for more hours than required. Why spend 8 hours in the office when you can achieve your work in 6 hours?
Flexible working: Flexible working refers mainly to the hours spent in the office, although does include location and method of work too. Flexible working tends to focus on the needs of the worker rather than the organisation.
Unified Communications: The integration of real-time communication methods (such as phone, IM, video chat etc), generally controlled through a central app on smartphone or laptop. Organisations considering Agile working need to ensure that communication is still possible and straightforward, even when individuals are out of the office.
Activity Based Working: An alternative method to Agile Working, that organises the workplace on the basis of tasks and activities rather than people or teams.
Hot Desking: The practise of sharing or allocating desks on an as-needed basis rather than each individual owning a desk. This allows organisations to cut down on the number of desks, save space and potentially reduce real-estate costs.
The barriers
Whilst all the evidence and data points to the success of agile working, you will also need to be aware of the potential barriers or stepping stones to implementing agile working successfully in your organisation:
Trust and accountability
Prevailing company culture
Resistance to change
Management buy-in
Progressive and forward-thinking attitudes
The team's ability to work digitally and use less paper
Lack of accountability and tolerance of behavioural issues
Overcome these and you'll have a great foundation on which to grow and develop your organisation by embracing new ways of working.
Making It Work For You
There are a number of different styles and methods of working. Finding the right one for your organisation can be daunting. If you would like to speak through the different options and discover how agile working could work for you, please don't hesitate to get in touch.
Here at Habit Action, we've developed our own workplace strategy process. Our unique evidence based design methodology helps you to gain a detailed knowledge what is happening in your workplace and discover the best ways of working for your organisation. Our unique research methods take a holistic view of your workspace, enabling you to truly understand your team's daily activities and challenges.
To discuss this in more detail with one of our workspace experts, call us on +44(0)20 8991 6057 or email us to book a call at a time that fits in with your schedule.
Get in touch with us