This high profile fit-out project for capital investment experts was a truly high specification project, with exacting design features and bespoke furniture. This scheme gave our team an interesting yet rewarding challenge, resulting in a unique and luxurious workspace that helps to enthuse and motivate those that work there, everyday.
This design and build fit-out of 7800 sq ft in Pall Mall, London, encapsulated a full Cat B fit-out scheme. Within the project there was a high specification joinery package, including bespoke items. As well as this, the project scope also included a gym, washrooms and new furniture.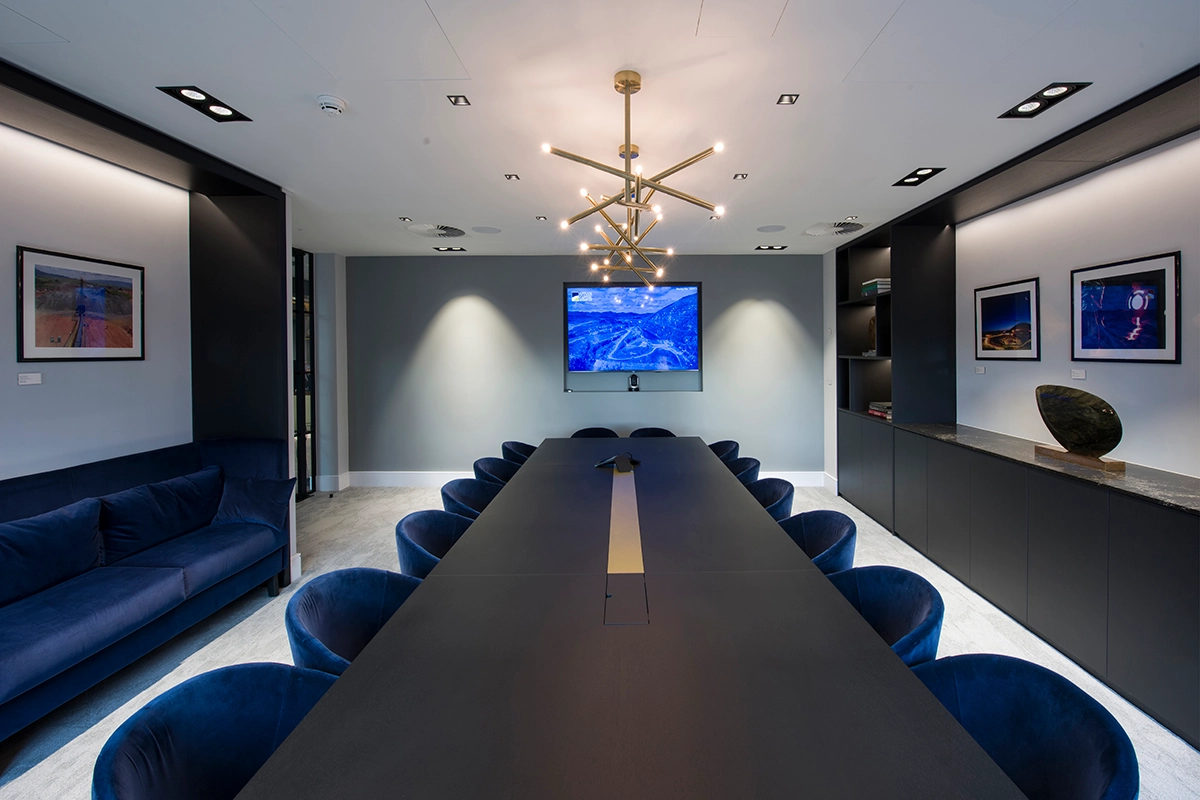 From the initial design consultation through to final furniture installation we were privileged to be involved in this high profile office fit out project. The sleek design required careful management to ensure everything remained on-brand and was relevant to the clients of this high end capital investment firm.
This project required meticulous attention to detail, with everything from the fabrics specified, right through to the gold inlay in the wooden flooring. We're thoroughly impressed with the end result, and the daily user experience for both clients and employees of this high profile company is first rate.
"Just wanted to say thank you for such a sterling job which seems to have been delivered in an astonishingly short space of time. Thanks also for the generous moving in gift which I'm sure the boys here will make very short work of..."
this project?