Cat A fit out is the basic fit out of an empty space, creating a base shell comprised of all the necessary components within an office. Cat A fit out includes mechanical & electrical works, ceiling grid installation, lighting, raised access floors, plumbing and basic finishes such as walls and flooring, giving you everything you need to be able to build your unique workspace.
Cat A fit out for your building
When relocating your office, you may be considering buildings in a variety of conditions. To transform an old building into a useable 'blank canvas' ready for personalising to your organisation, you will need to undertake a Cat A fit out.
When a lease is expiring, many landlords will also require the tenants to return the space to it's original Cat A status again, ready for the next leasee.
By taking an intelligent approach to your Cat A refurb, you will ensure the building is in marketable condition, as well as protecting the building for the long term. For some buildings, a Cat A refurbishment could increase the value of your property and help protect assets for the future.
Cat A project delivery
You need to be able to rest in the fact that your project is in good hands. You'll find that our project management team is highly competent, experienced and truly passionate about creating the best end result for you. Throughout the process we'll keep you fully informed, constantly communicating with you to ensure you are satisfied with your project. With Habit Action you can expect efficient project delivery, a high standard of workmanship as well a cost effective Cat A fit out scheme. By taking advantage of our fast turnaround times, you can save money on rent by ensuring you aren't paying for excess rent on an empty building.
We will build the shell ready to easily accommodate an office space. Our evidence based design knowledgebase informs us of the common and most productive workspace build models, thereby allowing for any Cat A works to be future-proofed and ready for any company to move in.
Cat B fit out lets you make the space yours and give it identity. Cat B fit out includes all elements, from furniture, feature lighting, feature flooring, decorations, partitions and spatial zoning to meeting rooms, tea points, IT Coms, audio visual, branding and more.
Cat B fit out to help you create your unique workspace
You can take advantage of research and evidence based design to get the best long term results from your Cat B fit out. Whether you are completing a Cat B fit out project for your own use or on behalf of your tenant, our evidence based design knowledgebase will help you make informed decisions on the layout of your space, offering better return on investment.
From our extensive knowledgebase built up from years of research, to analysing your unique organisation or our in-ceiling occupancy sensor system, we are able to offer you data and analysis to help inform your decisions, guaranteeing better returns on your workplace investment.
A flexible and intelligently designed workspace will help you adapt to changing staff needs and accommodate technology and new ways of working. From partition walls and meeting room configuration, we'll help you match your team's way of working to their office space, creating a productive environment suited to their unique tasks, activities and daily challenges.
By operating a design and build business model, you can rest assured that you will be supported all the way through your journey by our team of experts. From design and space planning, through to cost analysis, into project management, furniture installation and beyond, you will be in safe hands.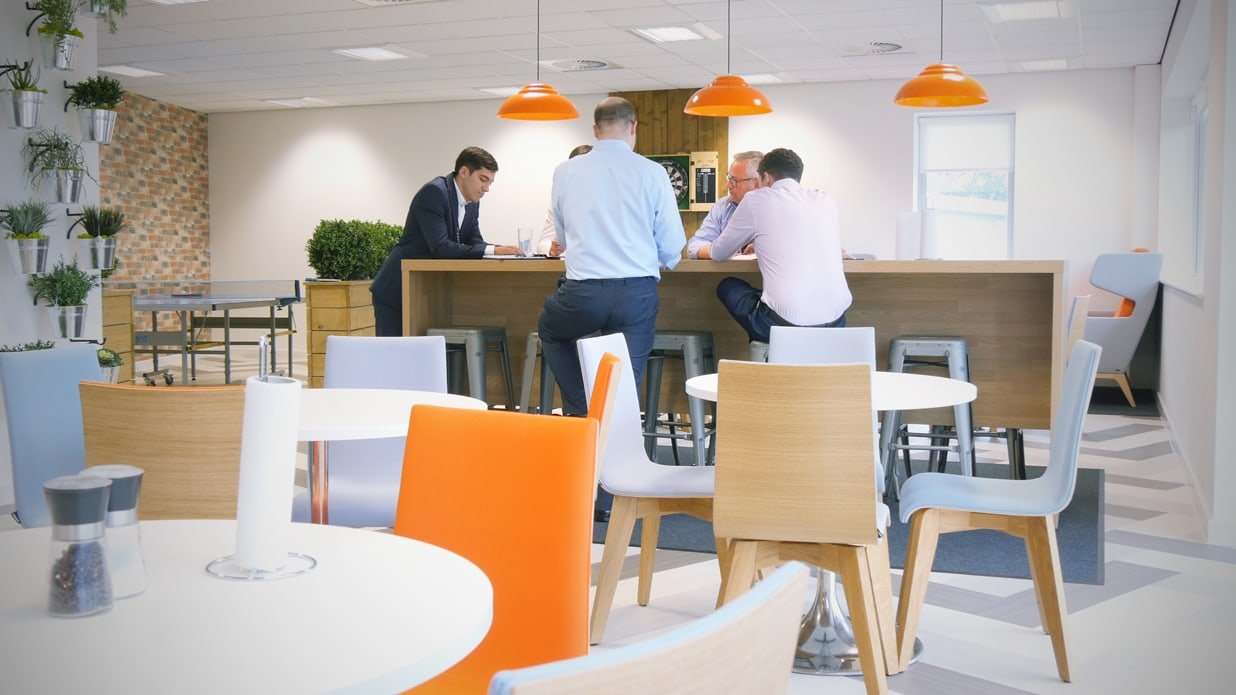 Very professional. Good design ideas and innovative approach. Efficient and pretty much hassle free fit out"
MD, Aerodyne UK
Lease end dilapidations and relocation assistance
Once your lease has expired and you're considering relocating from your office space, your landlord may expect you to carry out dilapidations to return your building to it's original Cat A state. We offer a dilapidations service, working with your landlord to ensure you achieve their desired results.
When you are busy organising an office relocation project, sometimes dilapidations on your current building are going to be among the least for your priorities. You can trust our team to handle the dilapidations works, achieving a cost effective service for you whilst keeping your landlord happy. We understand what landlords are looking for. We'll work with your timescales to ensure that all stakeholders are satisfied with the end result. You can also take advantage of our relocation assistance services if you're looking for support with property search, negotiation or change management.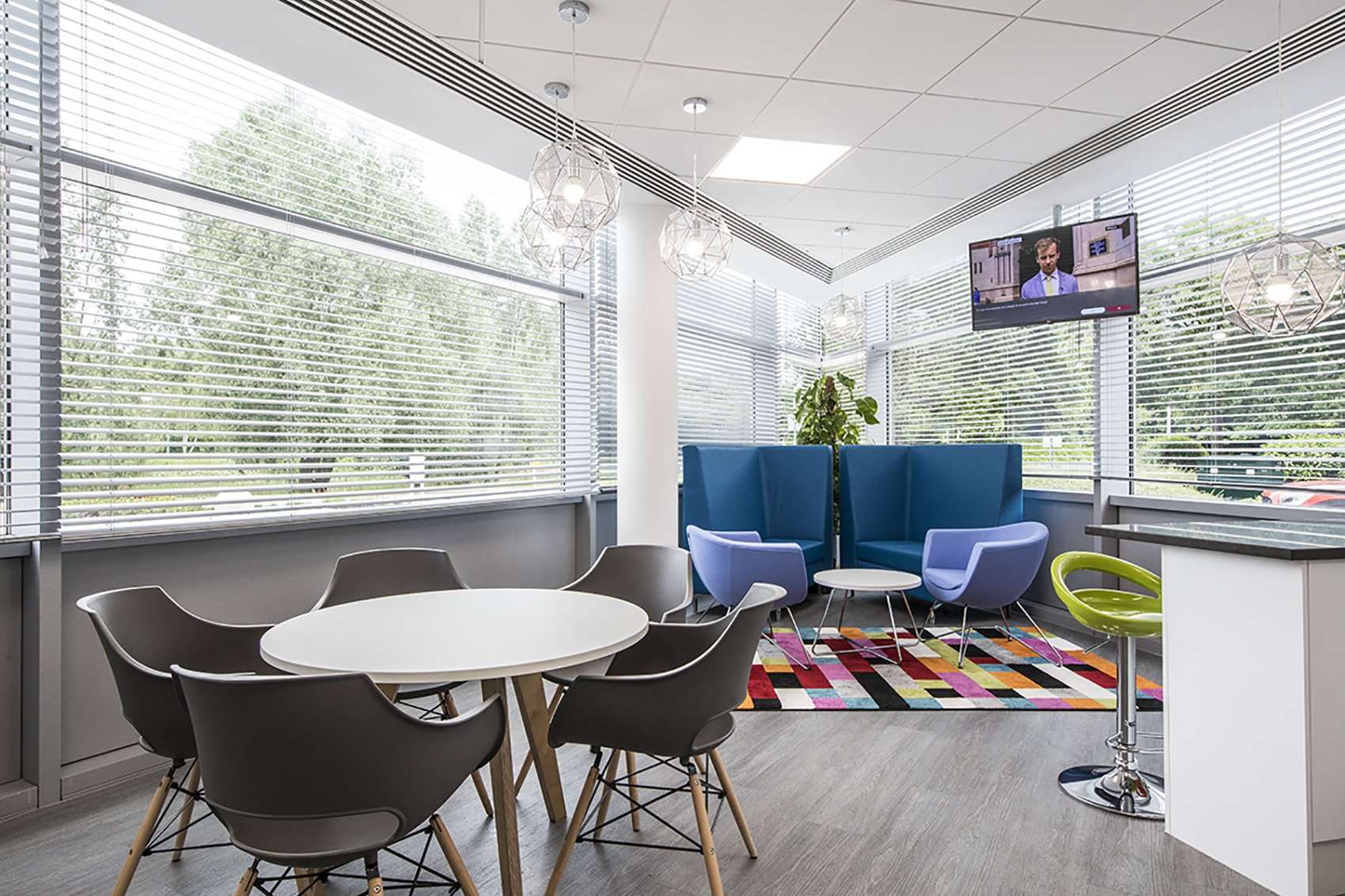 If you're a landlord looking for support with dilapidations, we can apply our extensive knowledgebase to your space, and help you strategise the best forward plan for the space, based on our knowledgebase of research and data gathered from multiple industries, sectors and types of companies. This will help you to attract interest in the space, and offer benefits to your tenants. You can set your space apart by offering in-built workplace tracking in accordance with our app and unique occupancy tracking system, giving your tenants the opportunity to understand how their workplace is performing for their team, thereby giving them the data they need to make informed business growth decisions.