The ideal workplace through consultancy and research
Justify and back up your workplace decisions with evidence-based workplace consultancy and research.
The impact of your workplace decisions is far-reaching, and often has substantial financial implications. By taking advantage of a detailed workplace consultancy package, you'll uncover what's really happening in your workplace, ensuring that you make successful and well-informed business decisions. Plus you'll be achieving peace of mind about the future of your workspace.
Detailed analysis for long-term choices
Whatever you're looking to achieve from your workplace project, you'll need to take account of facts and figures as well as hearts and minds to ensure you reach a truly successful end result. Our unique approach uses both tangible and intangible data to get under the skin of your workspace and provide detailed and accurate data which we make easy for you to interpret.
Why research?
Workplace consultancy backed up by research helps to inform your business decisions. Financial, operational and people-related challenges can be overcome or assisted by an intelligent approach to your workspace and property needs. You'll be letting your people perform at their best, thereby increasing efficiency and reducing operational costs. Data-driven analysis is a crucial part of any consultancy package but is often overlooked in the office design industry.
In-depth research as part of a workplace consultancy package takes away from personal opinions and lets you truly understand what is best for your organisation.
Consolidate your assets and ensure your investment in office space is generating the ROI it should be. Things are changing fast in the world around us, and today's workplace needs to embrace agile working. Undertake the right research and you can ensure you're adapting to changes in your marketplace, as well as accommodating shifting staff numbers and adapting to new approaches to work.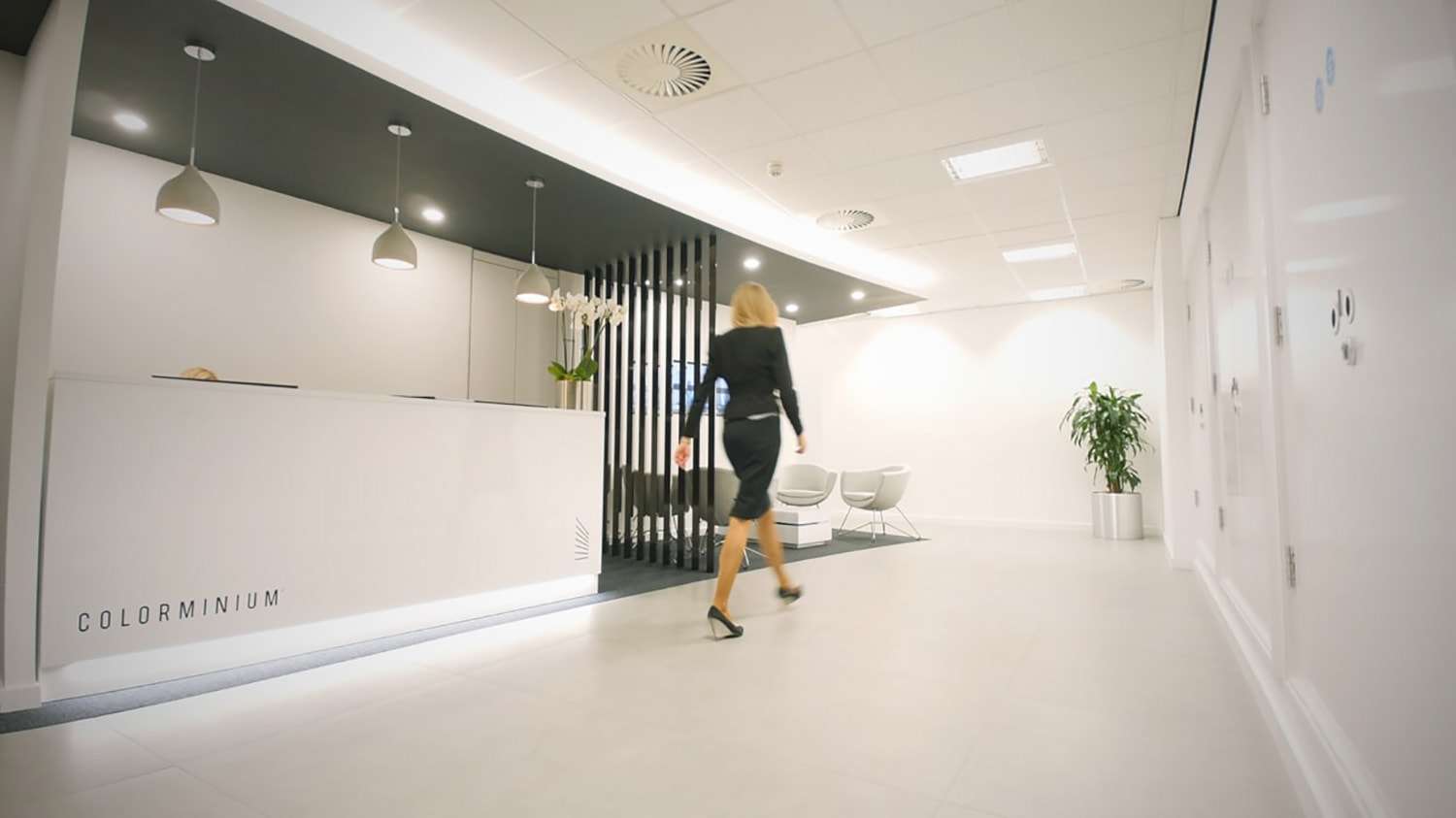 Reception space at Colorminium
The ideal working environment: what you'll achieve from our workplace consultancy and research
Habit Action's unique approach to workplace consultancy gives you insights that no other consultancy will. You'll end up with a detailed breakdown of your unique workplace statistics, accompanied by an easy-to-understand interpretation of the data, as well as recommendations to make your workspace ideal for the future. You'll uncover opportunities for growth and development, as well as potential cost-saving recommendations, and can even bring your staff along on the journey of discovery: we've developed foolproof methods of opinion gathering, to ensure you can maintain control yet still involve your people.
The data we present back to you is both varied and relevant. We can also tailor the research to your personal essentials – if you've a particular question or something you're curious to understand more about, we'll incorporate this into our research.
What makes Habit Action different
We believe in research and analysis forming the foundation for a successful workspace. Whether you're relocating your office, in need of a refurbishment, looking to increase co-working or not sure exactly what you need, you can rest assured that our guidance and knowledge will help you make the right decisions.
We've invested in the latest app and beacon technology to make our data gathering as user-friendly and intuitive as possible. All our analysis is GDPR-compliant and strictly confidential – a great opportunity to involve your people in preparing for the future of your workspace.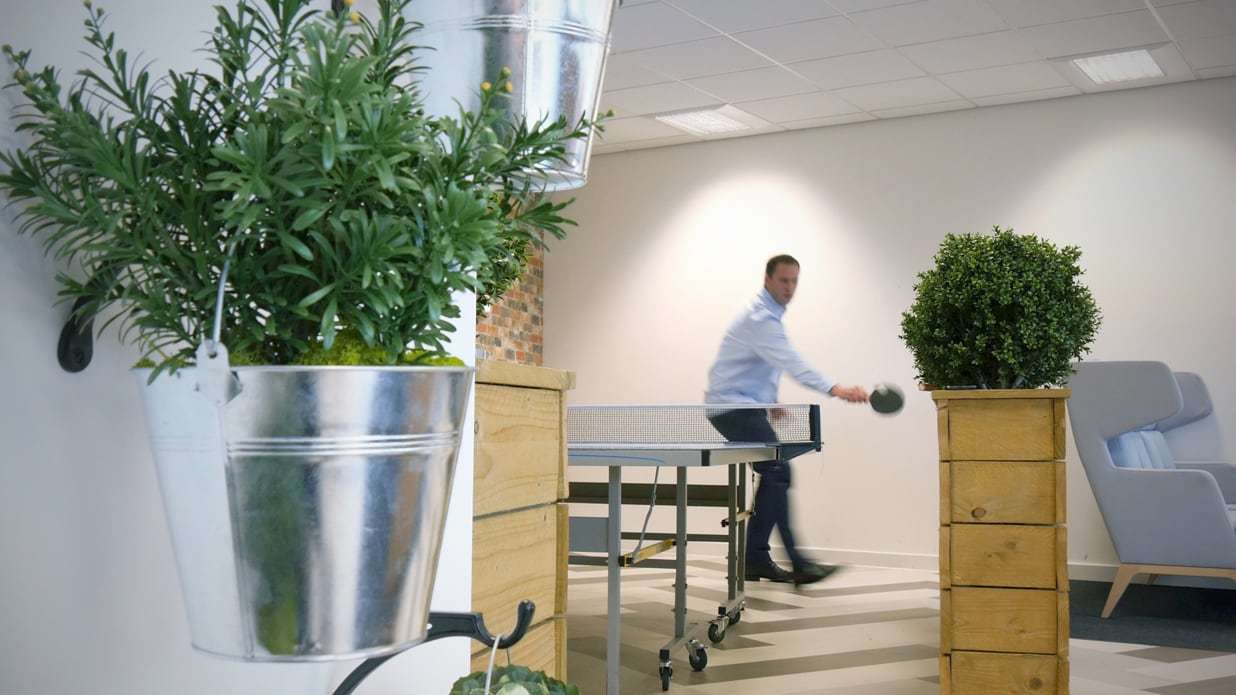 How it works, step by step:
You'll first need to set up your steering team and establish your workplace consultancy brief. We can work with you to help you formulate your brief if required.
To ensure success, you'll also need to draw up your long-term business objectives so we can ensure our research will generate the data you need to see.
Once we've established what you're looking to achieve, we'll collaborate to discover the best forms of research for your needs.
Next you'll enter into the data gathering stage. We'll undertake research and carry out necessary observations. A range of different data collection means will be used, including our app technology, user focus groups and surveys.
Once your data is gathered, we'll interpret and present findings back to your workplace team. This will include possible opportunities for change, helping you make informed decisions, such as whether to relocate or refurbish your space.
If you wish to take it further, we can convert your data into a detailed space plan design for your building, or help you find the building that will suit your needs.
We'd hope by this stage that we've proved the worth of the Habit Action evidence-based design and build model, and you'd want to partner with us for the build stage of your project.
Once your new workspace is completed, we offer follow-up analysis of your space to ensure it's performing as it should be, as well as ongoing support as you integrate your team into their new office. Rest assured that we're focused on client care, and are always looking for a long-term partnership in all of our dealings with you. To us, the ongoing daily success of your new workspace is more important than completing the initial project.
The three core pillars of our unique consultancy and research

1. Activity Tracking
We look at the actual activities your people are undertaking in your workspace.
2. Occupancy
We analyse how your space is being used
3. Wellbeing
We look at how your people feel about their space.
These three pillars let you create a space that's perfectly suited to the day-to-day needs of your people, your organisation and your workplace.
---
Other consultancy services:
Relocation assistance and property search
Workplace Ergonomics Consultancy
Workplace Mental Health and Wellbeing
HVAC, power, data and M&E services
Storage audit