We're a band of unique individuals whose shared passion, insight and creativity is what binds us together. As a family-owned business, genuine
partnership

is at our core. We

listen

, we care, we

work

and we celebrate together.
Where and who we are
We started as a 'father and son' family business, specialising in joinery, with our first premises in a tumbledown brick-built garage. The business has grown and developed into what it is today through the combined drive of our people to constantly increase our expertise and offering to our clients.
We relish our individuality at Habit Action – but we jigsaw together perfectly to bring a unique combination of skills and insight to every project. The qualities we share include passion, enthusiasm, originality and taking pride in astonishing results. We love each other's company. We respect our differences. We interact to succeed.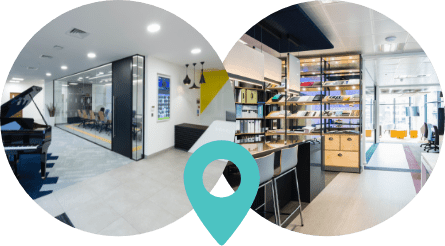 We're based in London, Leighton Buzzard and Cambridge but we transform workspaces nationwide.