Our office refurbishment service offers a fast and efficient solution. It can provide a simple refresh or a comprehensive office transformation: plus, it minimizes disruptions to your business.
Revitalize your office with this service. Our office renovation projects have been proven to enhance productivity and support business growth and expansion.
Running out of space? Looking to adapt to changing work trends? In need of a technology upgrade? The refurbishment of your office can help create a workspace that is both functional and aesthetically pleasing. It can also provide employees with support, which would leads to satisfaction, productivity, and consequently, the success of the company.
An intelligent approach to office design.
A refurbished office can provide more than just a new look. At Habit Action, we use intelligent and evidence-based office design for our fit-out and refurbishment projects.
We have a highly personalised approach that ensures successful outcomes aligned with your unique business needs. Our approach is easily adaptable to changing business trends, streamlining efficiency and improving agile working.
This service includes:
· Building evaluation, analysis and comparison
· Workplace requirements and brief building
· Evidence-based design and build services
· Project/site management
· Trusted team of experts
· Move management

We work to a design and build a project delivery model. This approach gives you one point of contact throughout the works, keeping communication open, straightforward and simple.
What does an office refurbishment involve?
An office refurbishment project involves a comprehensive process of transforming and upgrading
an existing office space. At Habit Action a workspace redesign starts with an extensive evaluation
and analysis phase. This includes considering the organization's objectives, needs, and budget.
The project includes various stages such as research, planning, design, and construction. Effective
project management ensures that timelines and budgets are met during the process. Ensuring the
refurbishment is executed smoothly without disruption to the organization's daily operations.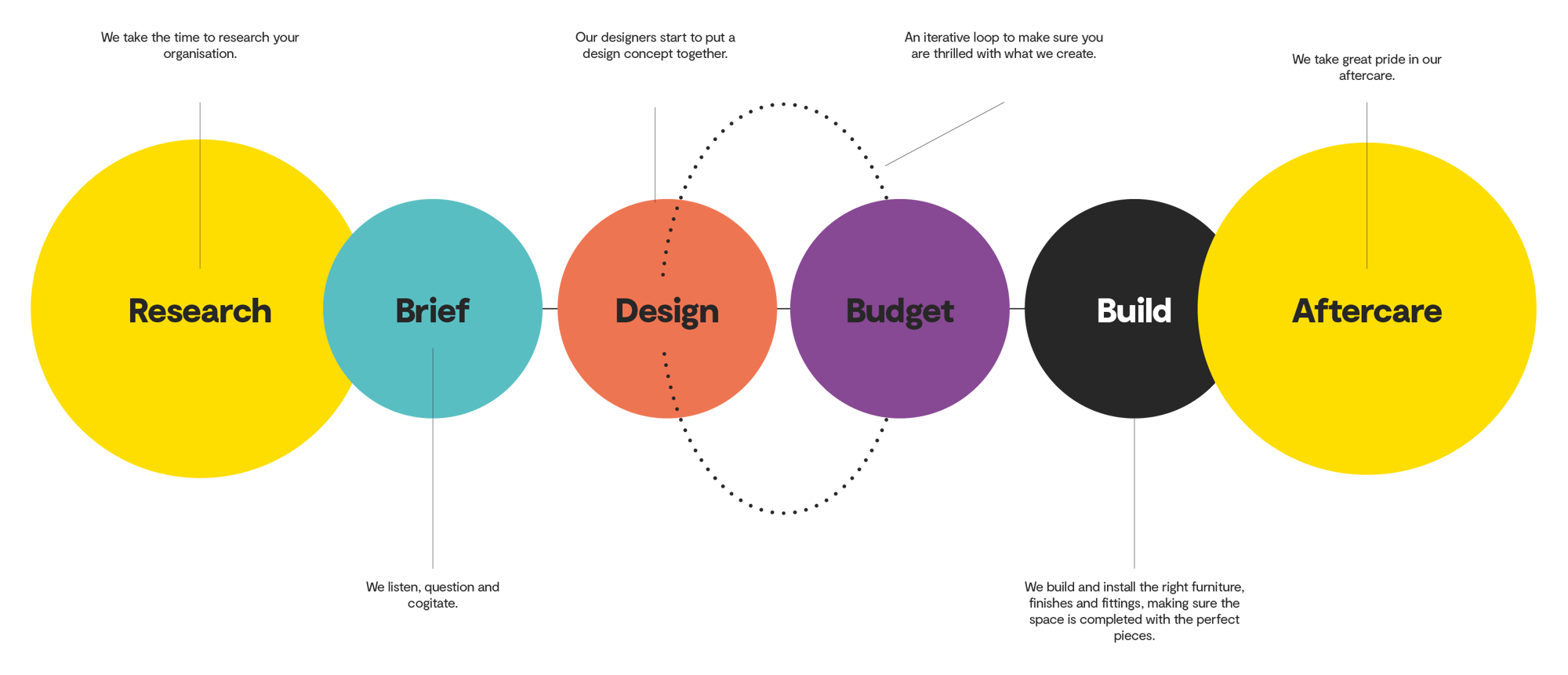 Updating & upgrading your workspace
Modernizing your workspace, you can enhance productivity, boost employee morale, and improve
overall efficiency. Upgrading technology and infrastructure enables seamless operations and keeps
your organization aligned with the latest advancements.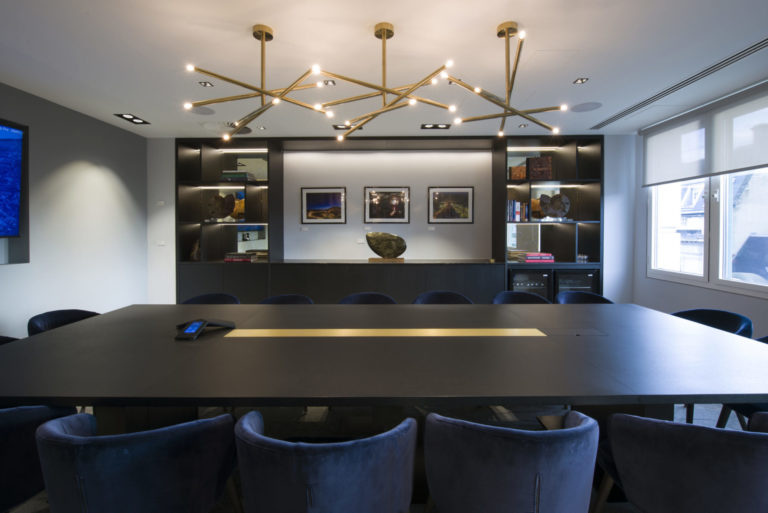 From mechanical and electrical works to HVAC, power and data, decoration, flooring, furniture and other finishes, your project will be taken care of by an approved and trusted team of experts. We're committed to an exceptionally high level of customer service. You'll be assigned your own project manager and site manager to oversee the whole process.
Updating the aesthetics of your workspace creates a positive and professional image, making a lasting impression on clients and visitors.
What other services go hand in hand with our revitalization projects?
Since 1975, we have consistently employed an honest and transparent approach. We pride ourselves on providing all the essential elements required to establish your new productive workspace.
Our comprehensive services encompass initial consultation, thorough research, expert interior design, meticulous workspace construction, and efficient furniture installation.
See our full-service list below:
· Workplace consultancy & Research
· Evidence based office design
· Office refurbishments
· Furniture manufacture & installation
· Relocation assistance
· Space planning
· Brand strategy
What our Clients Say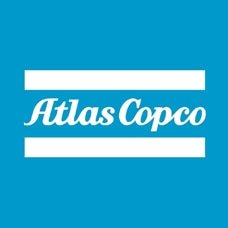 "From the outset to the end you get top quality products installed to the highest quality with great customer service."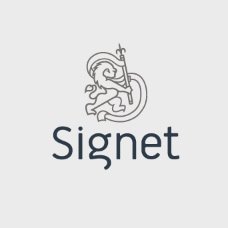 "They listen to what you think you want, then from their experience, and from what they see about your structure and way of working they tell you what they think you need. The result was pretty much bang on."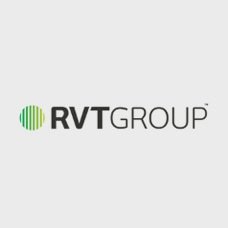 "The Habit Action methodology and subsequent results were very enlightening and helpful. The finished effect has resulted in many positive staff comments both as to the improved culture, and improved working and welfare conditions."
How much does an office refurbishment cost?
Every project is unique. Therefore, a detailed costing and design phase is necessary for any given fit-out project. This will ensure that all needs in your building are met.
See our detailed cost guide here.

Why is evidence-based Office Design Important?
Evidence-based office design helps you to streamline business efficiency, and adapt to changing business needs. The design schemes are perfectly tailored to your organisation, thereby helping you to enhance employee productivity, wellbeing and job satisfaction. Creating great first impressions will help enhance your brand positioning in the eyes of suppliers, stakeholders, and new staff alike, setting you ahead of others in your industry.
Find out more.
Why choose design and build over traditional options?
Design and build offers several advantages over traditional options. Firstly, it promotes collaboration and communication among the design team, construction team, and client from the outset, ensuring early conflict resolution and smoother project execution. Secondly, it allows for greater flexibility and adaptability throughout the construction process, enabling prompt modifications in response to unexpected challenges or client requirements. Thirdly, it facilitates better cost control and reduced project delivery time through early cost estimating, value engineering, and continuous cost monitoring. Lastly, design and build minimizes disputes and change orders by aligning the objectives of design and construction teams, leading to a more streamlined and efficient project delivery.
How can our office effectively reflect our brand, people and culture?
To effectively reflect your brand, people, and culture, it is important to consider various elements. Firstly, ensure that the physical office space aligns with your brand identity through the use of colors, logos, and visual elements. Secondly, incorporate elements that showcase your company's values and culture, such as artwork, quotes, or displays representing your mission and vision. Additionally, create spaces that encourage collaboration, interaction, and reflect the work style and preferences of your employees. Incorporating personalized touches, like team photos or employee achievements, can also reinforce a sense of belonging and identity. Lastly, regularly assess and adapt the office environment based on feedback and evolving organizational needs.
What is the difference between a Cat A & Cat B fit out?
Putting it simply, Cat A, or category A fit-out is the basic finish of an interior space, with a scope that typically covers mechanical and electrical (M&E) supply, lighting, walls, suspended ceilings and raised floor. Cat B, or category B Fit-out is everything that goes in a space to define the layout, design, look and feel.
For more information see our detailed article.

Why an office fit-out is important for your business growth?
When businesses are going through a phase of growth, it is a great opportunity to invest in an office fit-out for many reasons.
Staff engagement
Productivity
Space utilisation
Brand promotion
Environmental and sustainability
Confidence
Wellbeing
A space for collaboration
Who from my team needs to be involved in a fitout project?
In a fitout project, it is crucial to involve key stakeholders from various teams to ensure a successful outcome. The following team members should be involved:
Leadership: Senior executives or decision-makers who can provide strategic direction and budget approvals for the project.
Facilities/Operations: Those responsible for managing the office space and facilities, as they possess valuable insights on functional requirements and operational needs.
IT/Technology: Representatives who can address technology infrastructure requirements, including network infrastructure, connectivity, and equipment placement.
Human Resources: HR professionals can provide input on employee needs, workspace design for collaboration and productivity, and any specific requirements related to health and well-being.
Department Heads/Managers: Team leaders should be involved to represent their department's specific needs and ensure the design aligns with their functional requirements.
Employees: Gathering feedback and involving employees throughout the process can enhance engagement and ensure the fitout meets their needs and preferences.
By involving these key stakeholders, you can achieve a comprehensive understanding of requirements, enhance collaboration, and ensure that the fitout project reflects the needs and aspirations of your entire team.